About Us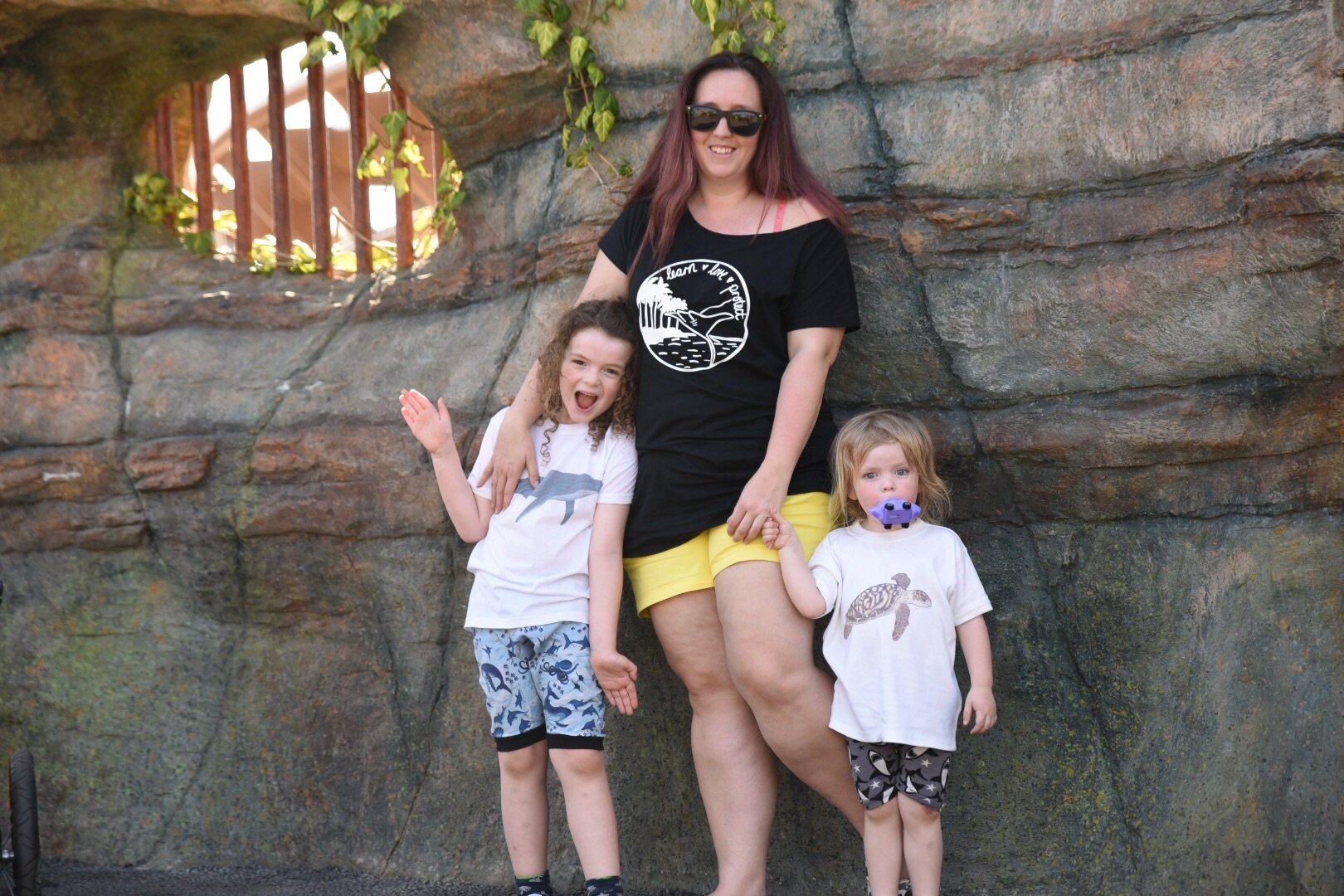 So this is me and my two boys...eventually I might have a photo with hubby in it too but it's probably too much to ask that everyone will be looking the right way and actually like the photo when it's taken...so for now this will have to do the job
Welcome to Button and Squirt! Im Ria, Im mummy to Dexter and Axel the inspiration for everything here at Button and Squirt, even the name (thats there nicknames that my Dad gave them when they were born).
I have always loved animals, nature and the world around me. Since I was very young I loved to find out everything I could about animals and I equally loved to draw and paint. My mum still has a hedgehog picture I created out of off cuts of vinyl tiles and she let me loose in my play room as a child and let me paint the entire wall with a huge orca.
Fast forward a few years (cough) and I had my first child, from the moment that kid knew what he was looking at he fell in love with nature and animals, and that passion and excitement started to rub off on me again and my love for it all came rushing back to the forefront of my mind.
That brings us up to now, where my love of drawing and animals has been brought back to life with Button and Squirt. I draw unusual animals from around the world and then print them onto various different items. I have also recently completed my first set of Amazing Animal fact cards which I have been working on for a long time, these teach you about some amazing animals and feature my original drawings. I am hoping to bring out more sets of cards over time..watch this space.
My dream is to combine fashion and education and to create a kids clothing line that celebrates all my amazing animals. T-shirt are already available (and for adults too so its not only the kids that get all the fun.)
Button and Squirt, Westbury, UK BA13 4HJ