Frequently Asked Questions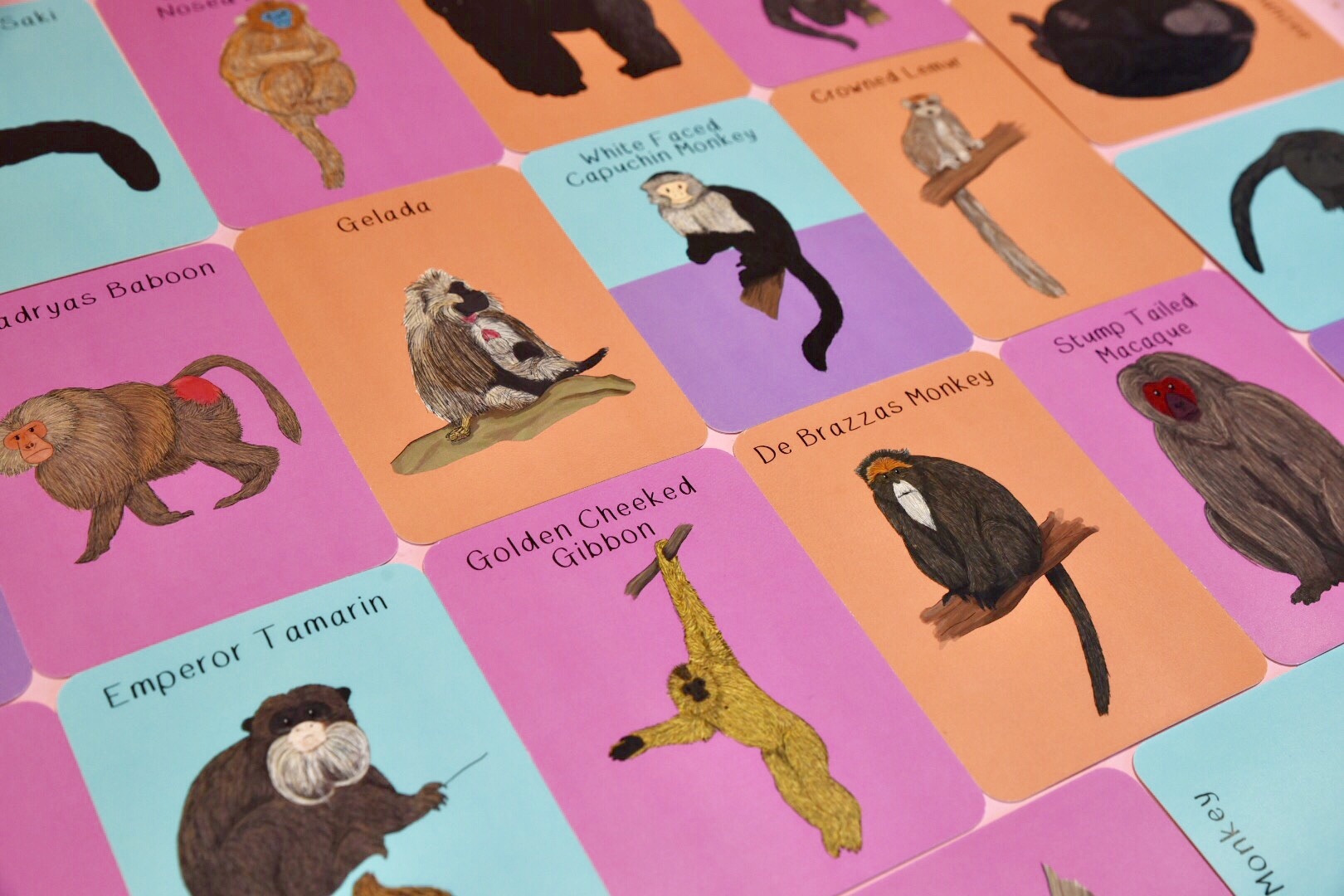 Theres lots of ways to get in touch and i absolutely love hearing from you.
You can pop me an email [email protected]
Or slide into my DM's on Social Media
Or you can use the handy contact form right here.
Do You Have a High Street Store I can visit?
No, Im afraid theres no physical store for you to visit, the business is based online, which means I can post out to anywhere in the World.
I have recently started selling wholesale and so you can now find some of my range in some lovely shops and attractions around the country, you can see the current list of stockists here.
If you really want to see me then check out the events page to see where Im going to be in the coming months.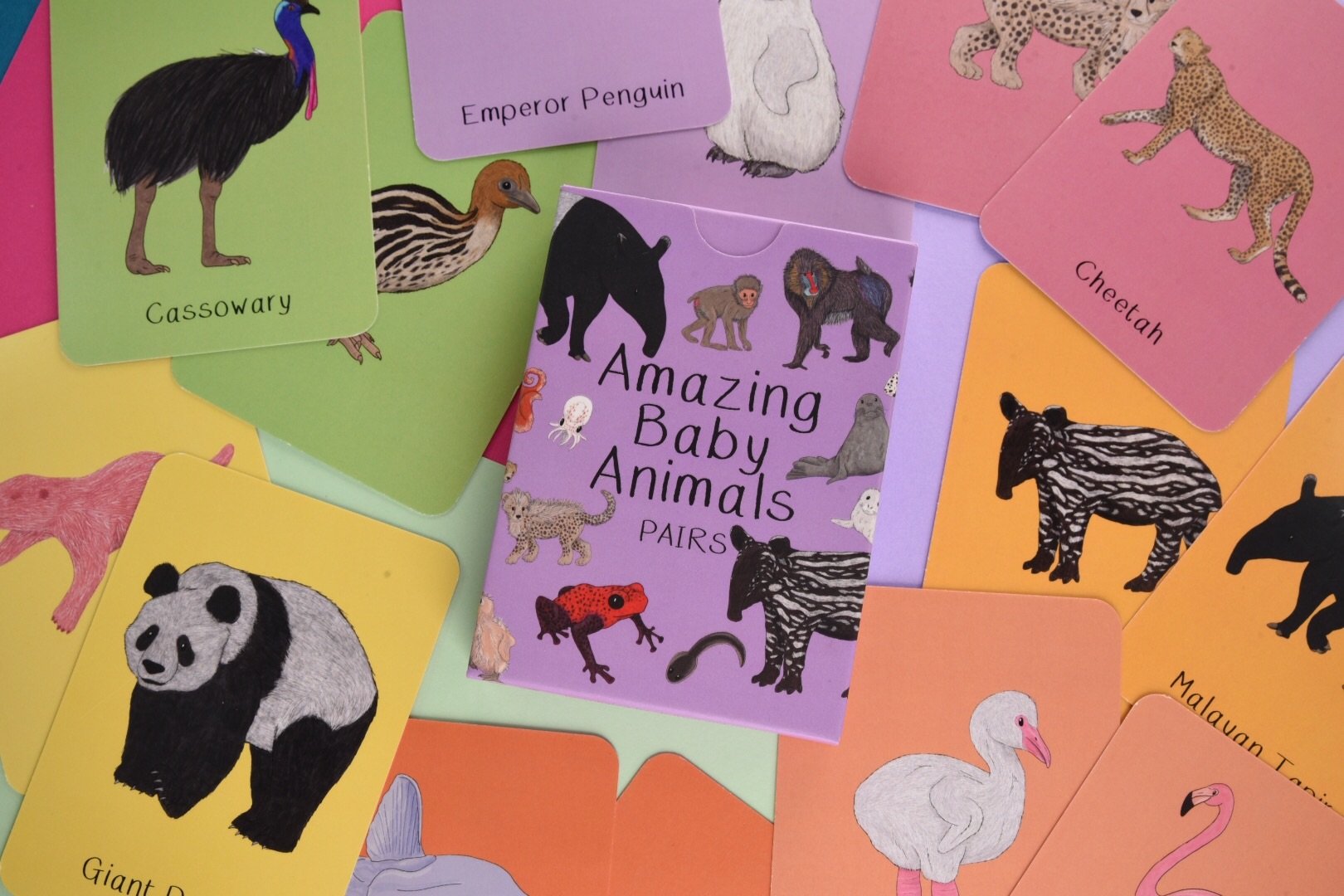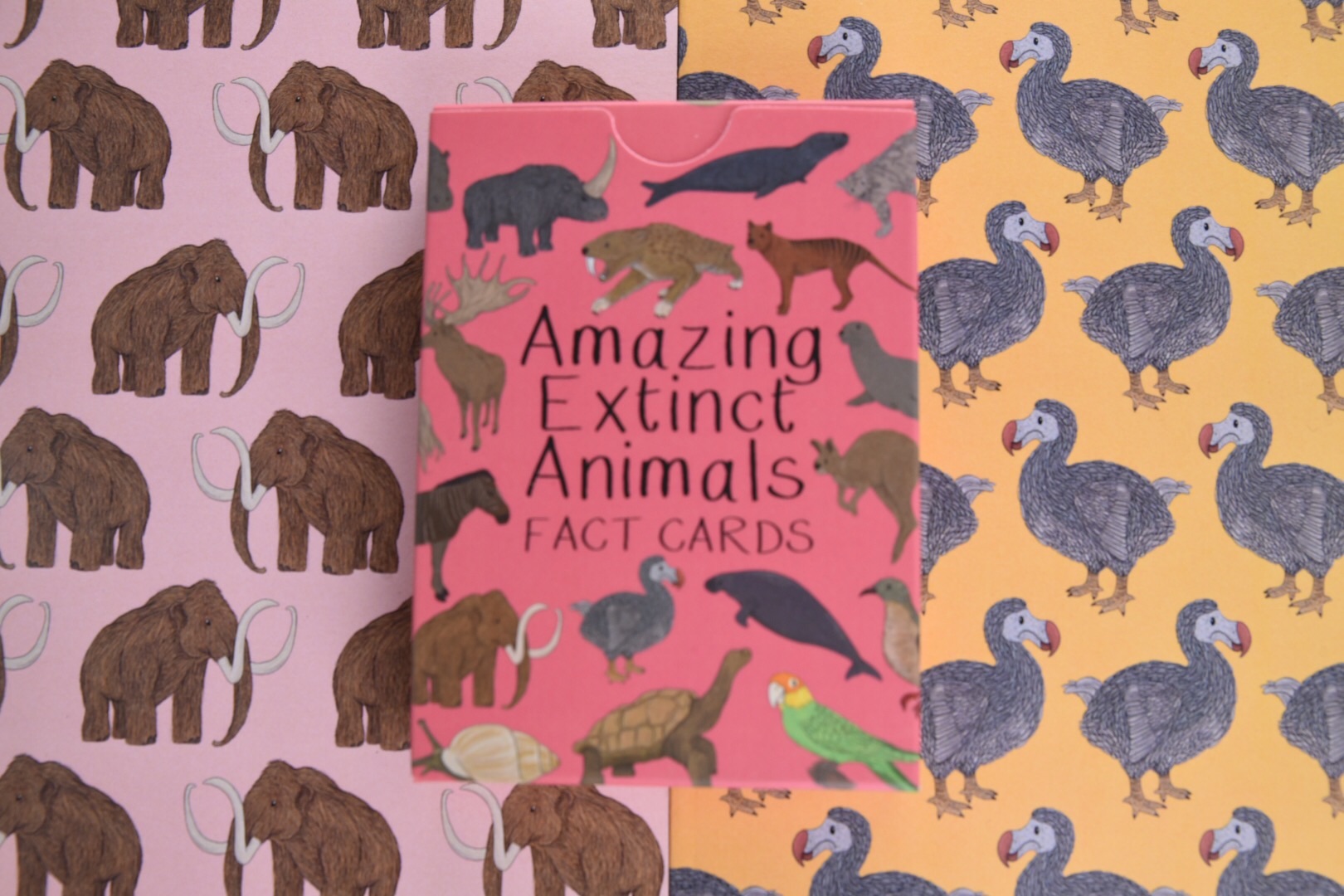 Can you draw an animal that I request?
I always have a list of animals on the go that I am planning to draw, sometimes I will be working on a particular project and so I need to draw particular animals, but I am always happy to add your animal to my list.
I am also looking into offering comissions in the future where I will draw your animal for you.
For wholesale customers I can draw animals as needed to create the right range for your store.
What are your delivery times and prices?
I offer two types of items here at Button and Squirt, some are in stock and ready to ship and the rest are made to order.
In stock items will generally be sent within 48 hours, Made to order items can be up to 14 working days.
If you need an item for a particular date then please pop me an email to check before ordering.
All Uk orders are sent via royal mail recorded or tracked delivery (depending on the size of the parcel) and you will receive tracking information when your order is despatched. Most items arrive within a few days, but can take longer. I charge a flat rate of £4.50 per order.
All overseas orders are sent via royal mail international tracked and signed and you will receive tracking information when your order is despatched. Delivery time depends on where you are in the world.
Edited to add : Due to the Covid 19 pandemic and brexit I have currently put international orders on hold. If you would like to order something to be sent overseas please get in touch and I can get you a price for delivery for you. Unfortunately I am unable to send any toys to the EU due to new regulations requiring an official representative in the EU.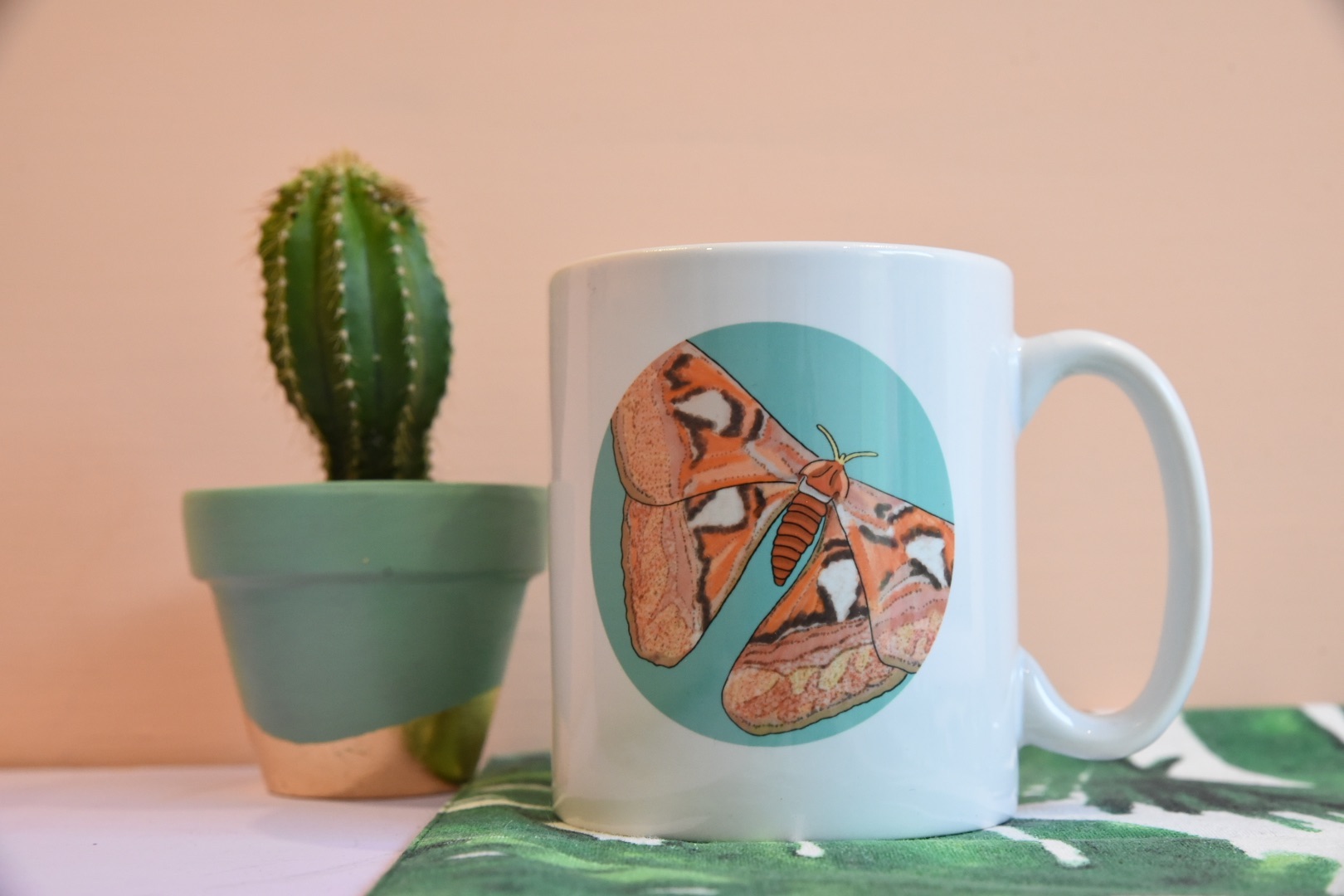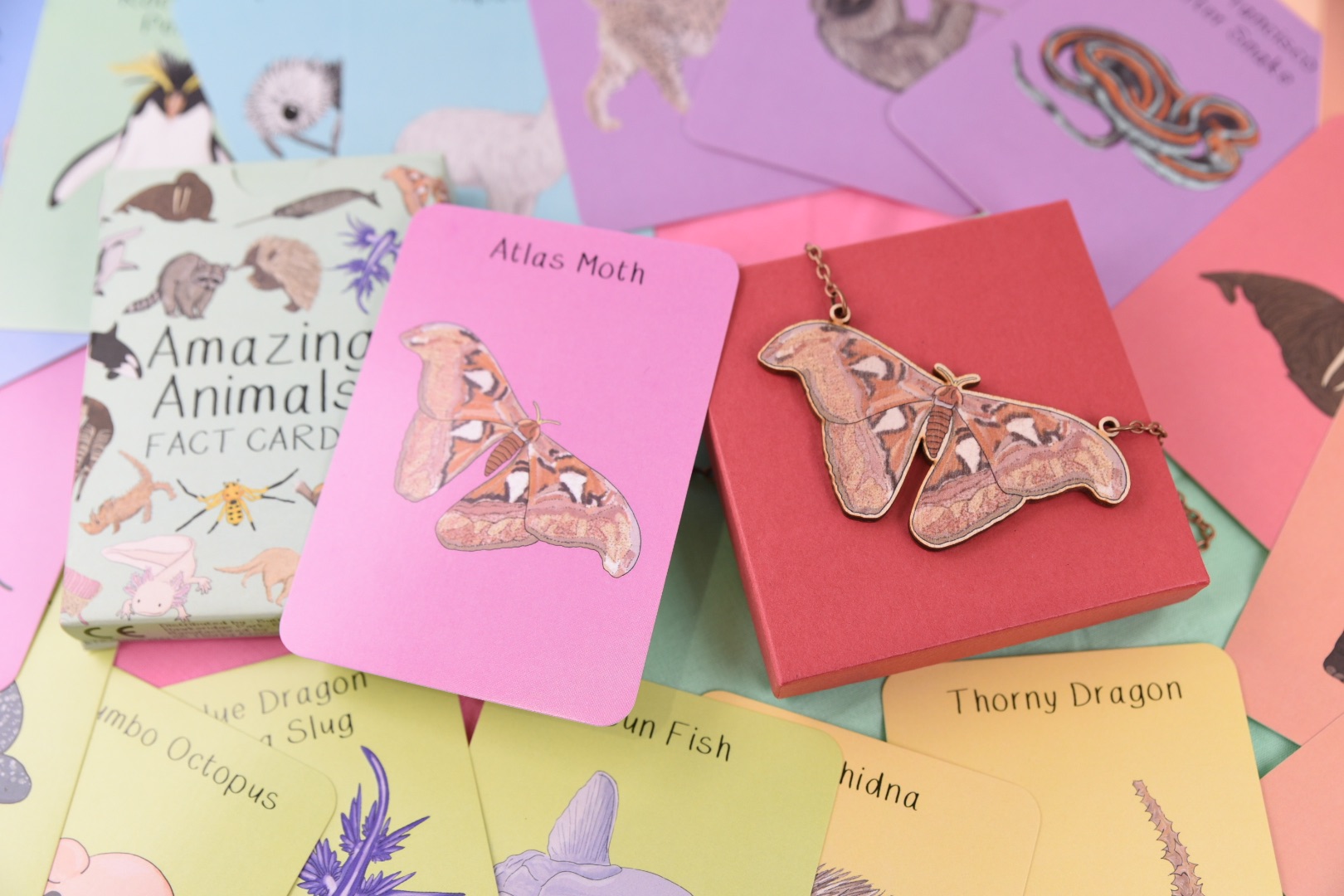 What kind of packaging do you use?
I aim to be as ethical and sustainable with both my products and my packaging.
Items will be wrapped in either recycled tissue paper or paper bags, and then popped inside a cardboard box. Each box is sealed with either a paper sticker or paper tape. Some large items require extra packaging and for this I use a combination of biodegradable and compostable eco fill and occasionally bubble wrap or other packaging that I have received with orders. I believe it is always better to reuse something that already exists than to use something new. I do not buy any single use plastic to use in my packaging or products, but I do reuse it if I have it sent to me.I encourage you to reuse your packaging wherever possible and then recycle it at the end of its life.
Why are you called Button and Squirt?
This comes straight from my two boys and my dad.
When my boys were born my dad gave them both their own little nickname, Dexter was called Button because of his little nose and Axel was called Squirt because of how tiny he was.
When I decided to start the business I sat for a long time trying to think of a name I liked, but nothing sat right with me, then the idea of using the boys nicknames came to me and I just thought it was perfect.
They are my inspiration every single day, everything I do is for them, so of course their names should be right at the heart of my business.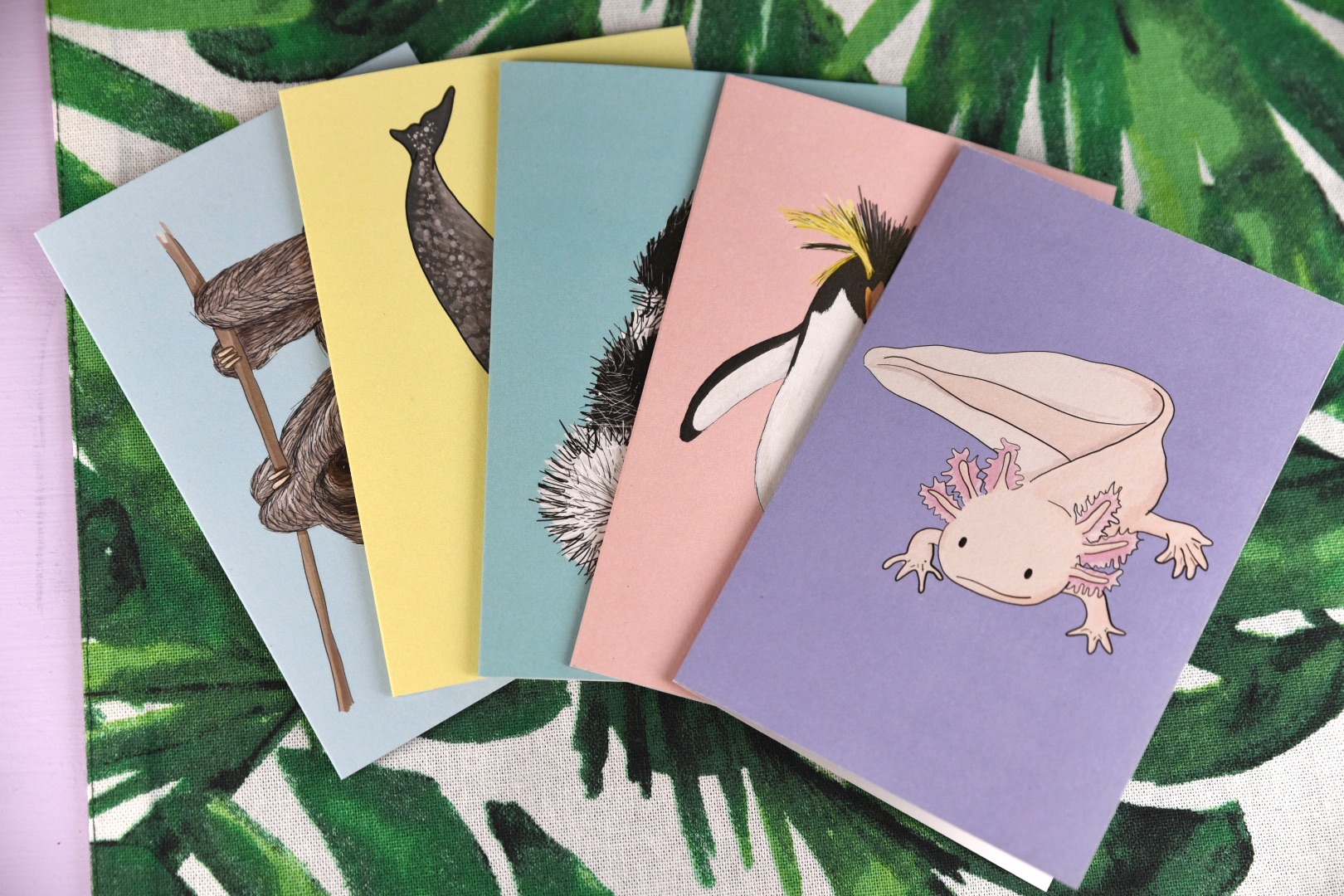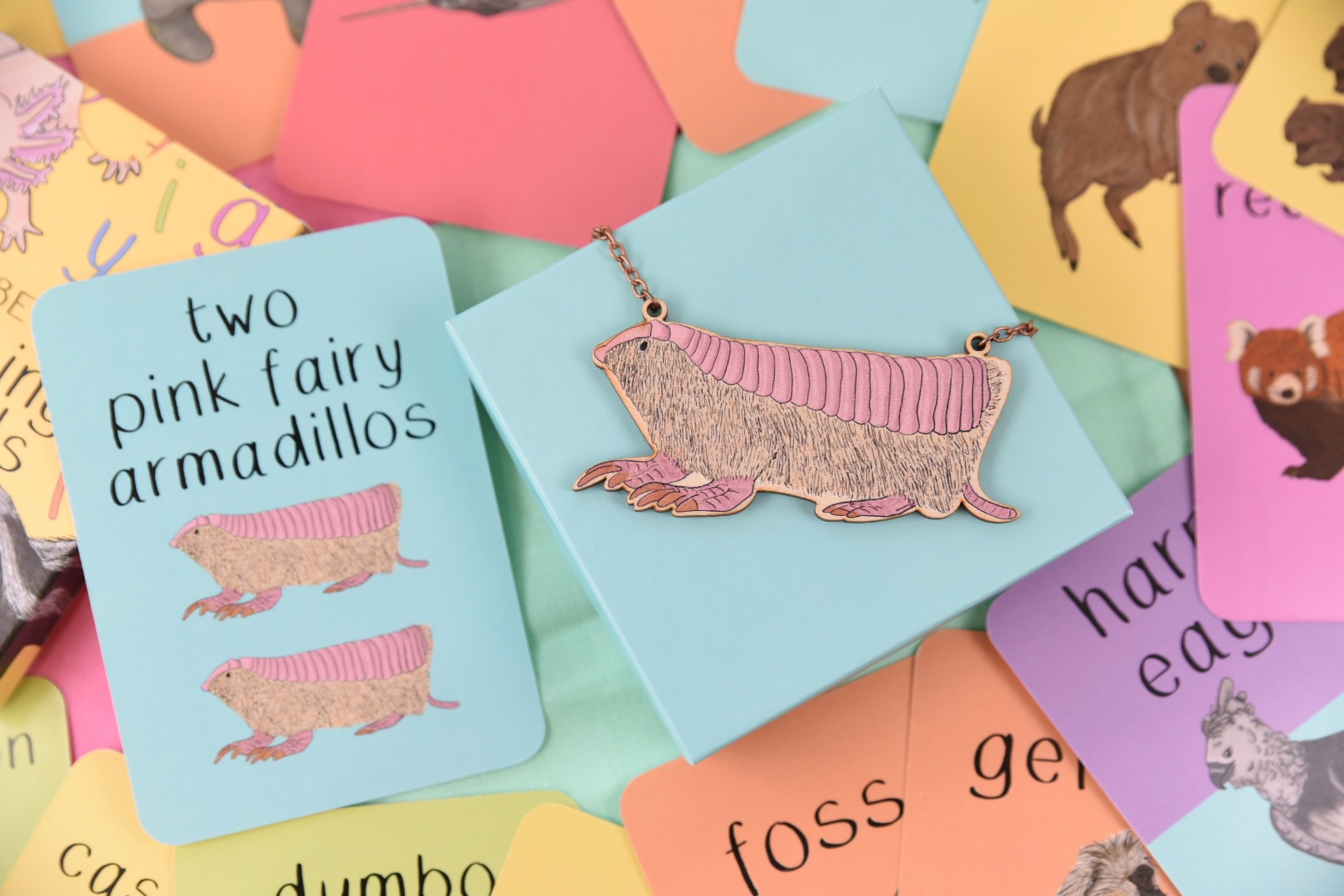 Where can I buy your products?
If you are looking to buy some Button and Squirt loveliness then you have come to the right place, everything I do is available right here on this website, Just head to the Shop to browse and order.
All orders come straight to me in my home office in Wiltshire, and I package and post the orders out ready for you to love them.
Fact Cards are also available on Amazon.
Part of my range is also available on Etsy.
How do I become a stockist?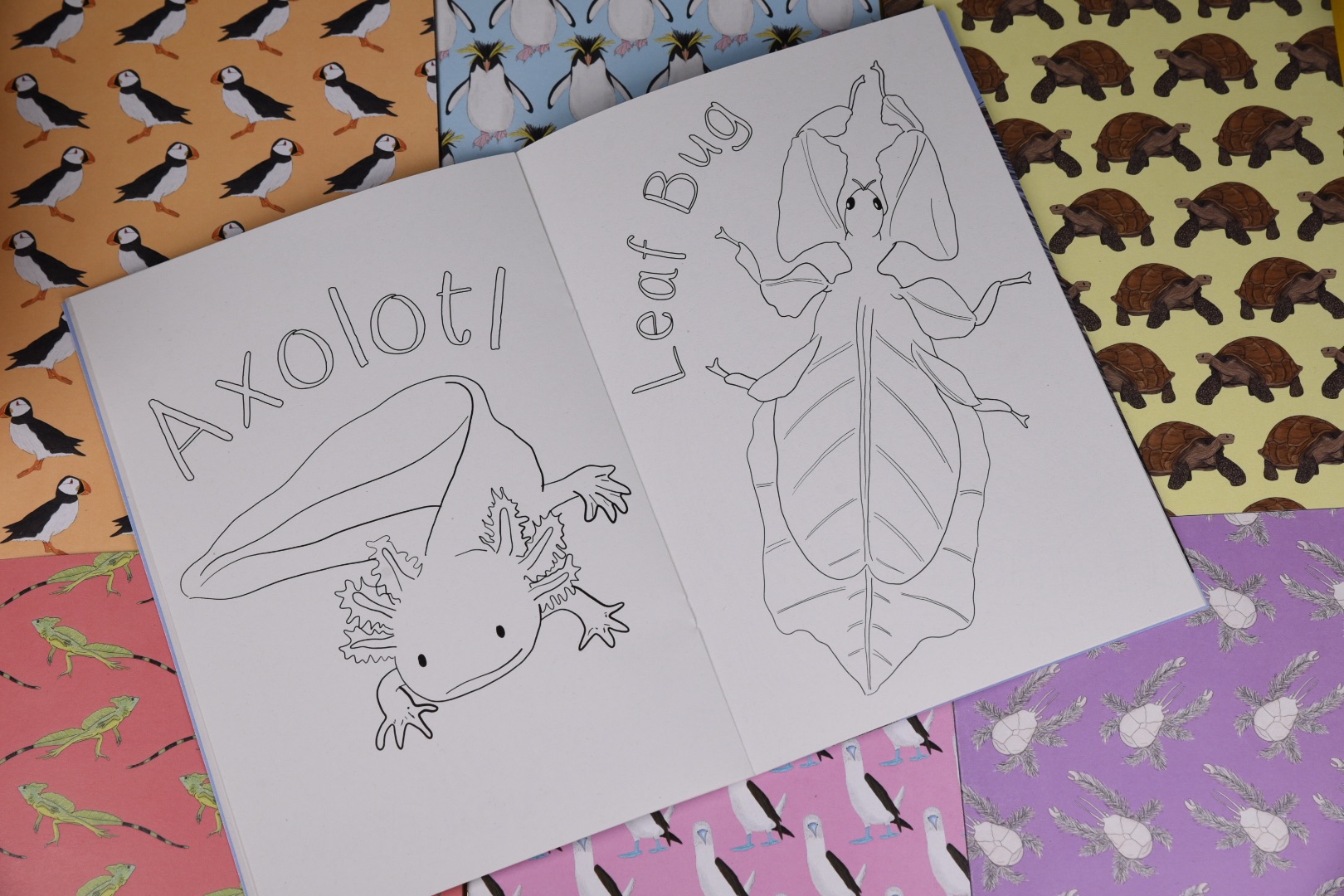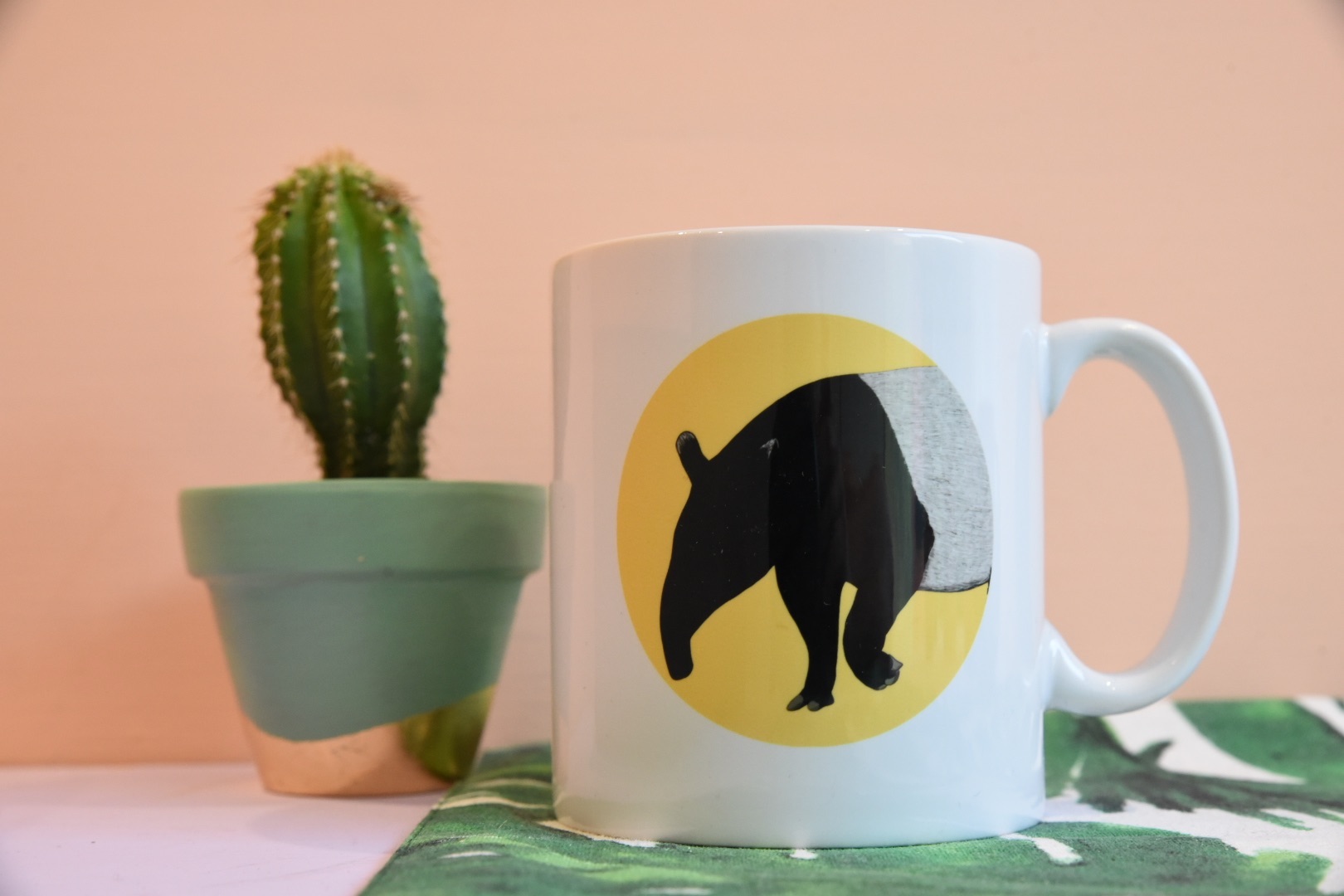 Whats your turnaround time, When will I get my order?
Turnaround time depends on what you order.
If you order something that is in stock and ready to ship then I aim to get it out to you within 48 hours (its usually much quicker than that though with most orders going within 24 hours) Fact Cards, Puzzles, Notebooks, Colouring Books, Greetings Cards, Magnets and Keyrings are all in stock and ready to ship.
If you order something that is made to order then it can take up to 14 working days fo rme to make and send your item, its usually much quicker but I allow that amount of time in case I need to order anything in for it etc.
If you need something by a particular date then please get in touch before ordering to make sure you will have it in time.
Of course, in line with consumer regulations I accept returns and exchanges.
If your item is faulty your return will be covered at our cost, please get in touch within 7 days and return your item within 14 days. A replacement or a return will be processed once the fauly item is received. I recomend using a tracked delivery service as I can't refund items lost in the post.
If you change your mind.
Dont worry if you change your mind, get in touch and return your order within 14 days. Return is at your own cost. I reccomend using a tracked delivery service as you are responsible for the item until it is received. Returns will only be accepted in as new condition. Item must be in its original pacakging and ready to be resold. Any item retunred in an unsaleable condition will not be refunded. Refunds or replacement will be processed once your return is received.
Return address
Button and Squirt, 52 Hawkeridge Park, Westbury, Wiltshire, BA13 4HJ
If you would like to discuss your order please just pop me an email [email protected]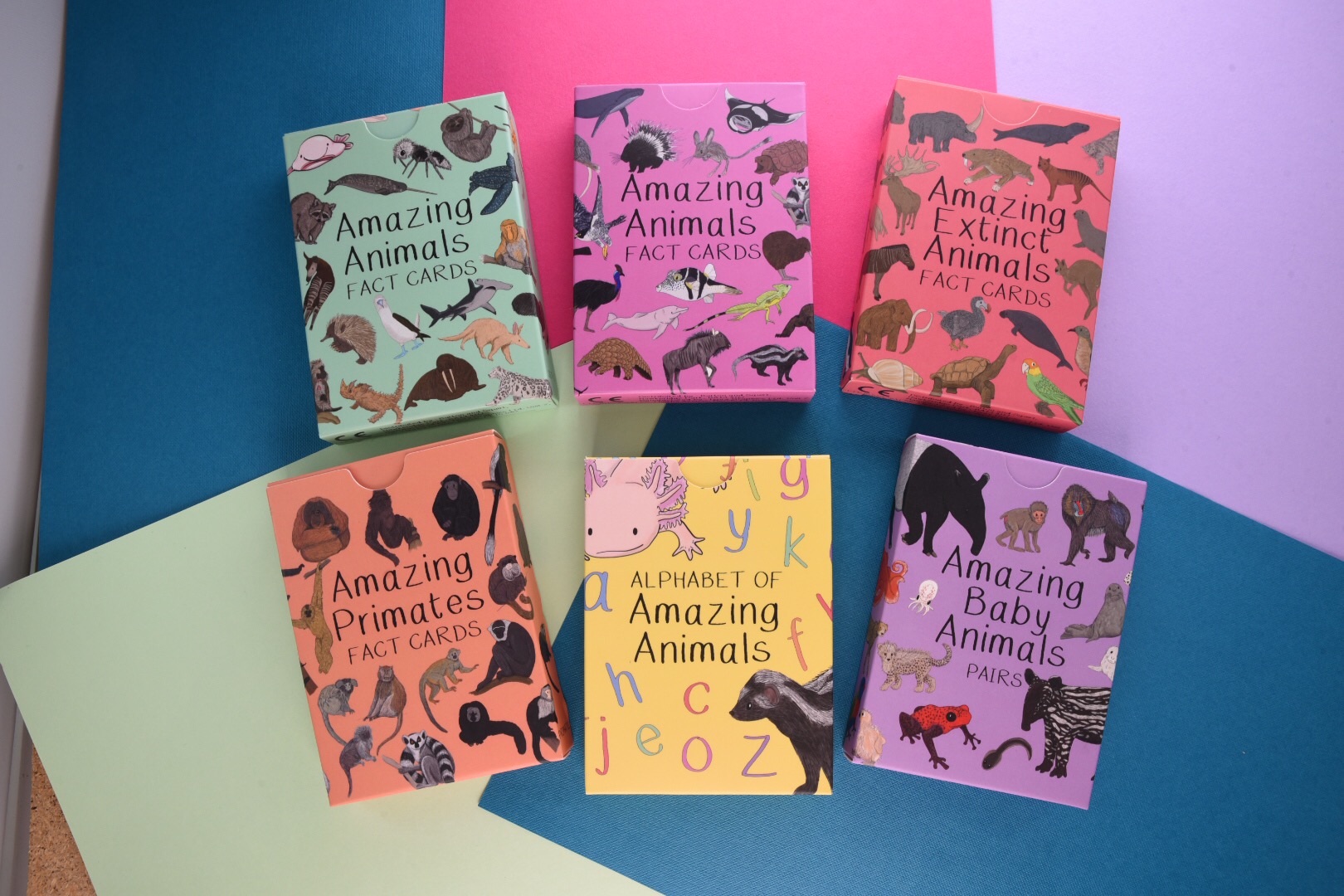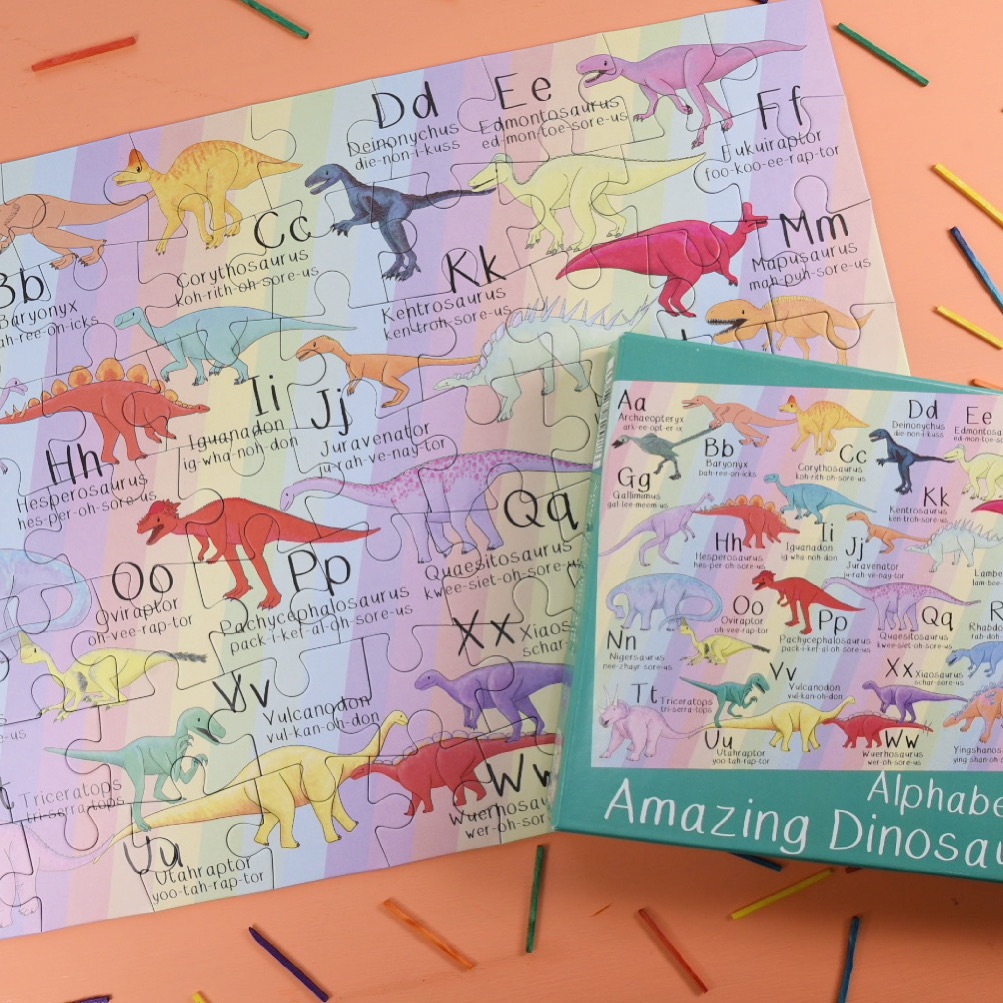 Where do you get your facts and information?
There's no quick and easy answer to that question, it all comes from a lot of different places.
I have spent my entire life loving animals and the natural world, reading books, watching shows, visiting museums and taking everything in, so naturally some things just come from my gained knowledge from a lifetime of being passionate about everything wild. Alongside that knowledge I also continue to use books, websites, documentaries and museums etc to look up and confirm any information that I need for various products. I always look for any facts to be confirmed in a number of locations before I use them.
So with all of that its hard to give a definitive list, so below is a list of various resources that I hope will help you expand your knowledge or our natural world. Some i have used and some I haven't but as I discover them I thought it would be great to keep a list of them all. I have also been very lucky to have been helped along the way by some amazing people who have given me their own expertise to help me.
Amazing Organisations that have helped me along the way...
The Shark Trust
Monkey World, Dorset
Monkey Forest, Trentham
Some websites ...
https://www.iucnredlist.org
https://www.wwf.org.uk/learn/fascinating-facts
https://www.nationalgeographic.com
https://www.wildlifetrusts.org
https://www.rspb.org.uk
Some books ...
List coming soon...I need to look through my shelves and then try to work out how to list them :)
Some Museums ....
The Natural History Museum, London
Museum of Natural History - https://www.oumnh.ox.ac.uk/#/
I will aim to update this list going forward with new resources that I discover or remember. Hopefully it will form a fantastic list of resources for budding nature lovers to expand their knowledge of our natural world. Equally if you know of any amazing resources that I should take a look at please do pop me an email so i can check it out.