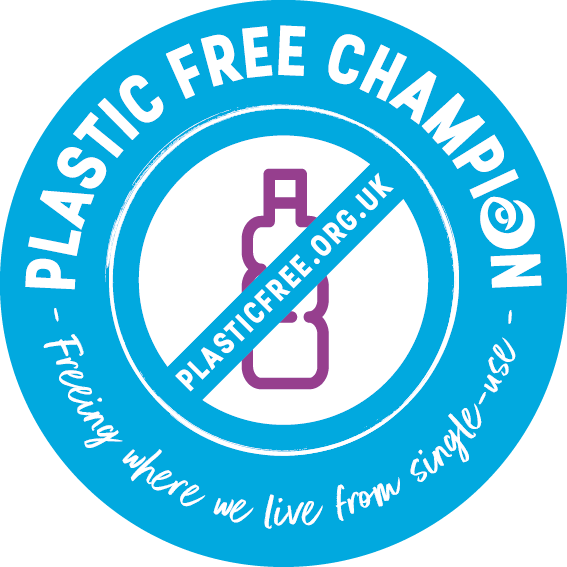 I am working hard to make Button and Squirt as sustainable and ethical as possible.
I have recently been awarded the Surfers Against Sewage Plastic Free Champion Award.
Wherever possible I am using sustainable or recycled materials and UK production.
My colouring books are made in Hertfordshire using recycled paper and vegetable based inks. My notebooks are made in Leeds using recycled paper. My puzzles are made from recycled materials and eco friendly inks in Salisbury and my Fact Cards are made from sustainable paper in Cambridge and have a water coating to protect them that means they remain recyclable. My Necklaces are made from birch wood and printed and cut in Cardiff before heading to me to be put together. I have recently added my new eco totes which are made from recycled plastic bottles, and I hope to be able to add more products like this in the future. Even my business cards and flyers are made from recycled paper.
All orders are sent out in paper or card, items are wrapped in either paper bags or tissue paper before going inside hard back envelopes or boxes. I use paper tape from the wonderful Eco Craft and my logo is stamped on, so everything remains recyclable. If you have a larger parcel then sometimes I need to use filler to stop items from being damaged in transit, for this I use eco fill, which is biodegradable and compostable. I encourage you to reuse any packaging you receive from me, and when your done with it please recycle.
I am far from perfect, but I am trying and my promise to you is that I will keep on trying, because if everyone does their own little bit we can make a big difference.