Shop Small Saturday - My Local Favourites
Posted on
So its no secret that I love a bit of retail therapy espeacially when it involves fabulous independent businesses. So I thought with Christmas just around the corner I'd do a little round up of just a few of the lovely and amazing local businesses that I love (I'd be here all week writing about everyone). Please go show them some love and spread some Christmas cheer to a real person rather than some big corperation.
Priormade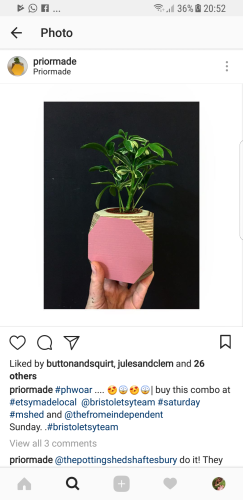 Amazing hand crafted wooden items, gorgeous geo planters and stunning jewellery that all has a beautiful history.
Sew This Space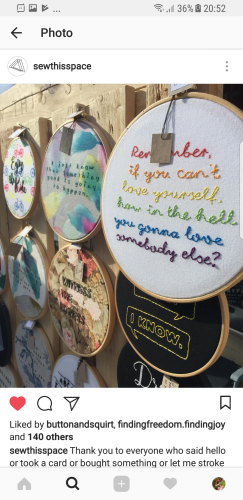 www.etsy.com/uk/shop/sewthisspace
www.instagram.com/sewthisspace
Fabulous fun and funky hand embroidered hoops with lots of different quotes on them, my personal fav is 'I've got 99 problems and being called a bitch is one' thats definetly destined for my office wall...ya know once I actually paint it.
Milly O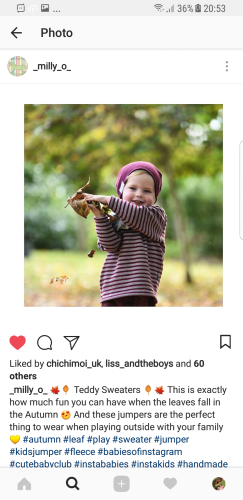 Lovely kids clothing all handmade with love, the cosy striped jumpers are a huge favourite here, I seriously can't explain how amazingly cosy they are.
Mama and the Chimp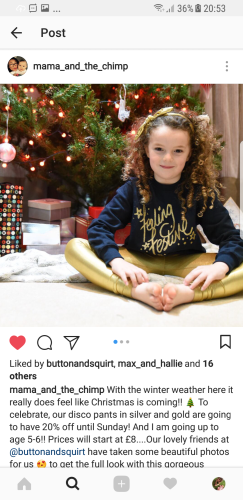 www.instagram.com/mama_and_the_chimp
Gorgeous hand made kids clothes. We are particular fans of the amazing shiney gold and silver leggings, totally fabulous and amazingly Christmassy.
My Small World Toys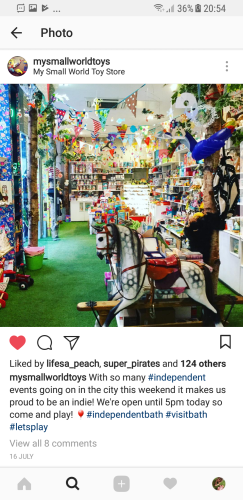 www.instagram.com/mysmallworldtoys
The best toy shop ever (in my humble opinion). No trip to Bath is complete without a visit to this fabulous little store, trust me you won't regret it, all the amazing toys and the loveliest staff you could ever wish for.
Arts for Animals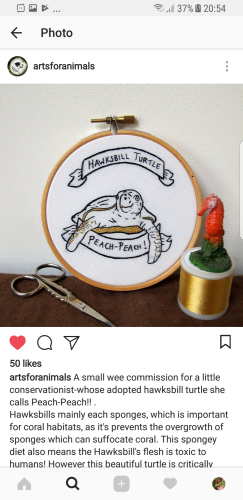 www.instagram.com/artsforanimals
Amazing animal hand embroidered hoops with fun facts and witty quotes, a totally amazing shop that I instantly fell in love with.
Geo Attic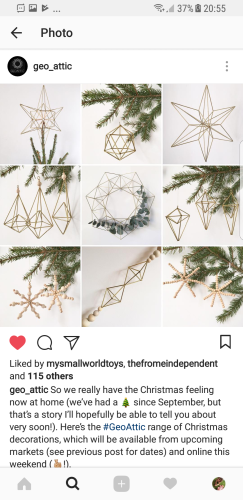 Beatiful Himmeli inspired geo accessories from plant pot holders to wreaths and jewellery, its a geo lovers dream.
Flab Design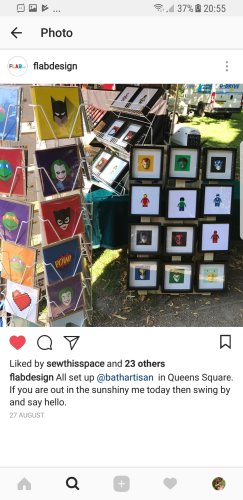 Something a little bit different and a shop that captures the boys interest every time we see it. Awesome artwork created using lego, what's not to love.
The Silver Shed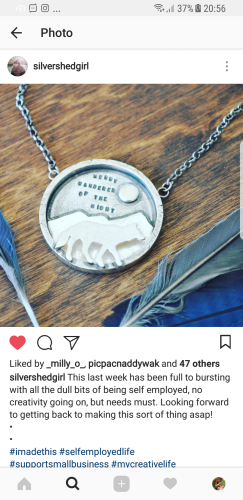 www.folksy.com/shops/thesilvershed
www.instagram.com/silvershedgirl
Stunning pieces of silver jewellery, which first caught my eye with their super cute little narwhal necklace and now has e lusting after the shadow box designs.
Rattle n Roll Childreswear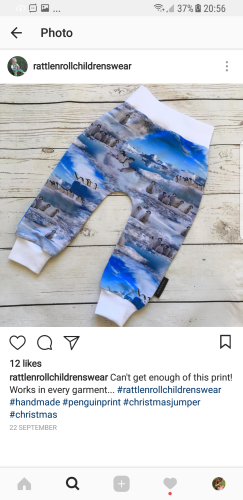 www.etsy.com/uk/shop/rattlenrollbyalice
www.Instagram.com/rattlenrollchildrenswear
Totally unusual stand out from the crowd kids clothing featuring realistic and photographic prints, you can't fail to fall in love with something.
Teeny Greeny Farm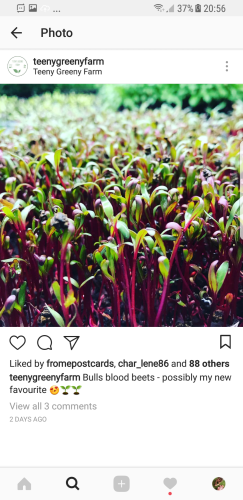 www.instagram.com/teenygreenyfarm
Heres a little treat for your taste buds, producing micro greens, shoots and micro herbs that are perfect to finish off any meal or to make up super tasty and healthy lunch boxes.
Beautiful Nice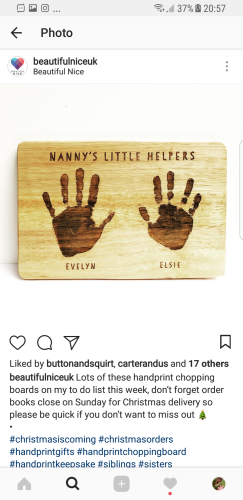 www.instagram.com/beautifulniceuk
A simply stunning range of keepsake items featuring your loved ones hand prints, every piece is made with so much love and really will be something special to treasure forever.
I hope this little round up of fabulous businesses has introduced you to something new and maybe inspired a few purchases. There will be another one coming soon but next time it will be centred around our favourite kids clothing shops.
Let me know your favourite independent businesses in the comments below, I love discovering new amazing things and the people behind them, Andrea shout out your own business too.