Natural History Museum - Life in the Dark
Posted on
From the moment that we heard about the life in the dark exhibit we were excited to see it, I can tell you that it didn't dissapoint at all.
As with all the special exhibits at the Natural History Museum you need to purchase a ticket, but its free to members amd for kids. I can't tell you how much I rate the museum membership, your money goes to helping the museum, and you get some fab perks from entry to special exhibits, to a special members area and the ability to skip the cues for museum entry - this one will make you feel like a total VIP as you walk past the cues of hundreds of people waiting to go in.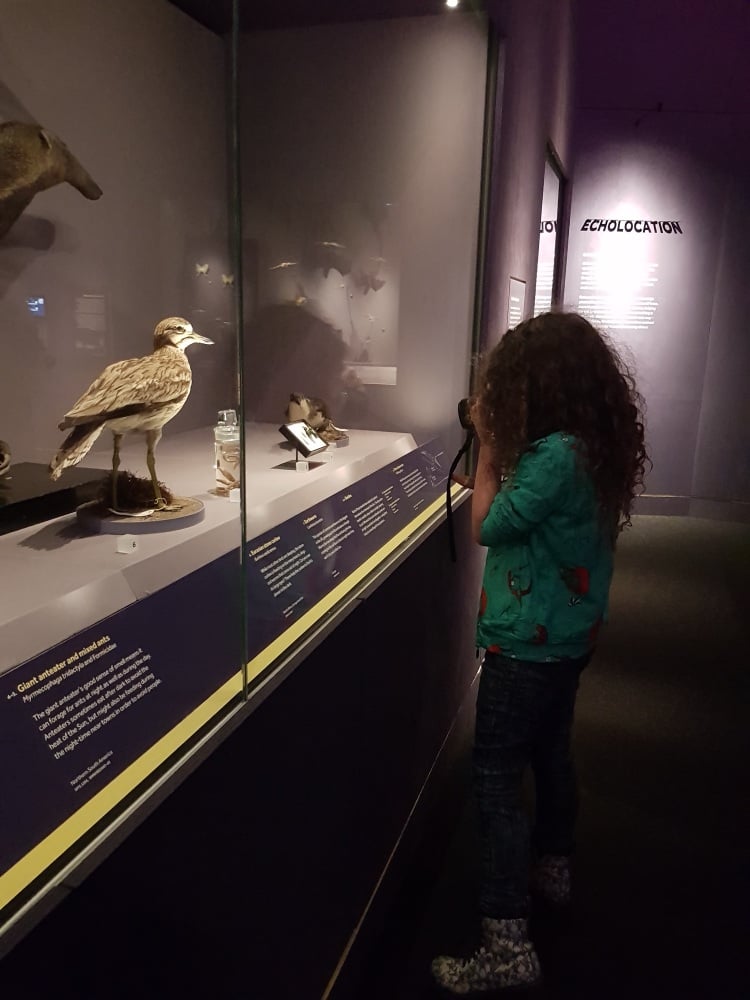 From the moment we stepped through the doors I knew we were in for a treat. The exhibition takes you on a journey through the different dark places that life exists on earth, from nocturnal creatures, to those living at the bottom of the sea and even life thats hidden deep within caves.
We excitedly started the journey and enjoyed learning about the different creatures, some we already knew well and others that we'd never heard of before.
Dexter was enthralled by the submarine footage and couldnt believe the depths involved, we sat and watched it play through three timesto see all the animals again and again. The exhibition is not only informative its also fun and interactive, going into the bat cave was amazing and not just for the kids..although I didnt join in with the crawling through the small dave to get into the next section I did feel a sense of awe as I walked beneath the bats as it felt like they flew out above my head.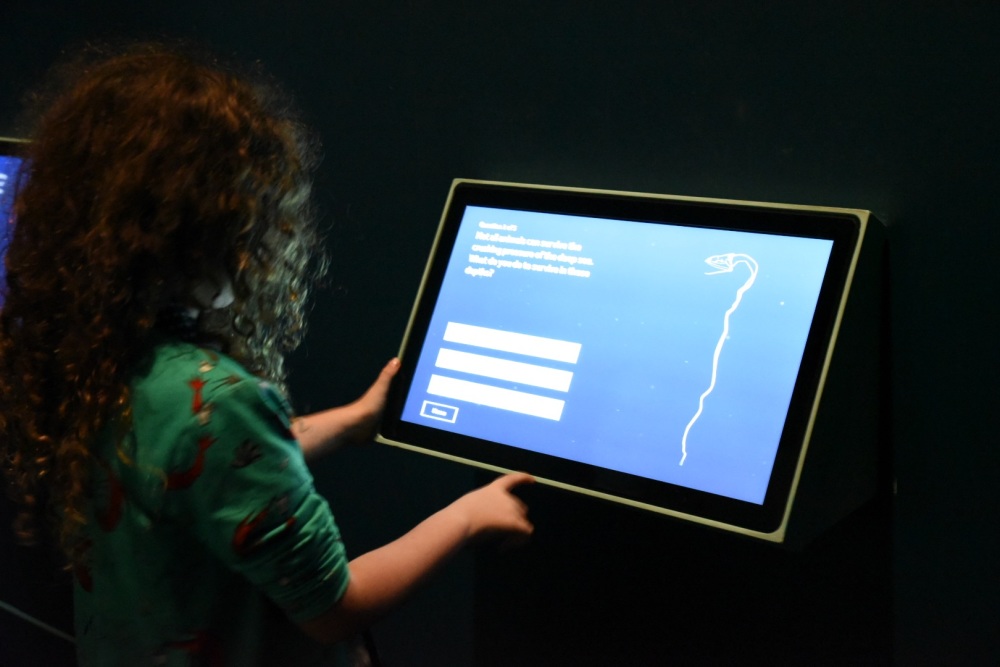 We did all the interactive parts and had fun trying to sneak up on the olm, we kept getting close but it always sensed us which Dexter thought must mean that that is one cool animal.
All in all the exhibition was brilliant and we both learnt a lot and had so much fun, this was truly a lesson in what museum exhibits should be like, fun, informative and interactive.
Exhibition tickets were gifted.