I need your help....
Posted on
By now you will hopefully have seen my two newest sets of cards. The Amazing Shark Fact Cards and the Alphabet of Amazing Dinosuars Flash Cards.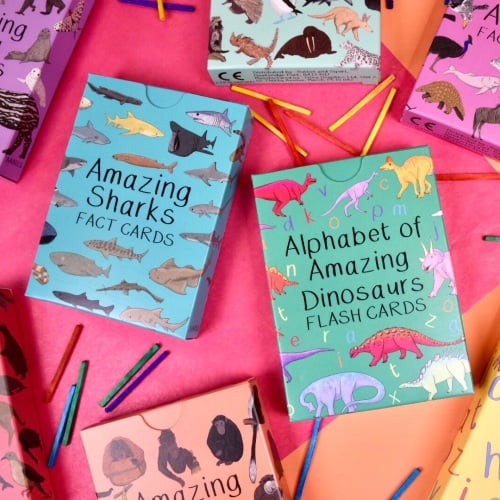 They both represent about 8 months of work. I started drawing the sharks when I was working on the Amazing Primates Fact Cards that I released earlier in the year. That was a lot of fur to draw, so I started drawing sharks as a little break between primates and to start to bring some love to a type of animal that seems to get such bad press. After the Primate cards were finished I moved my focus completely to the Sharks, completing the 35 illustrations needed, and then starting my research into each of the amazing species I had chosen to draw. It was also at that time that I decided to give drawing dinosaurs a go, something that so many of you have asked for for so long. After a lot of research and drawing I completed the 35 dinosuars and was ready to put both sets together to create the next two sets of cards.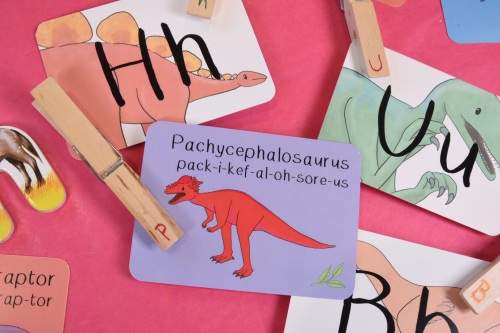 So that brings us to now, right here with me needing your help to bring these new sets to life.
At the moment only one set of each of the new packs exists, I want to send them to print for a full print run but to do that I have to order and pay for a lot of packs, so I need to sell some before they come to cover the costs of getting them printed.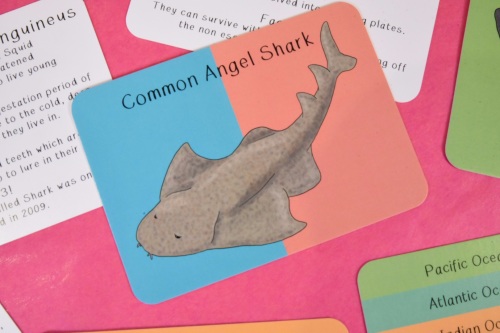 So for the next month I will be open for preorders on both sets of cards. It would be amazing to sell 100 packs on the preorder as that would really help with the printing costs and allow me to have some in stock going forward as well.
So if you have seen my posts and been looking at the new sets, thinking you know someone that would love them, or you just think its a cool idea than please preorder a set, and once you have done that pop onto social media and share them with your friends and family. When you hear people chatting about stocking fillers and gift ideas then tell them about my Amazing Animals range. When you see my posts online give them a like, comment and share, every single interaction really can make a huge difference to a small business like mine. Please share my preorder with everyone you think might be interested, you never know who in your circle of friends might be interested.
Click Here for Amazing Sharks Fact Cards Pre Order
Click Here for Alphabet of Amazing Dinosaurs Flash Cards Pre Order
I'm one person running a small business from my garden, with big dreams. They aren't dreams of buying a mansion or a boat, but a dream to teach kids all about the amazing animals we share the planet with and those that are no longer here, but as a small business I don't have the deep pockets that the bigger companies have for advertising and the help of influencers, so instead I need to come to you and say please, if you like what I do then help me to keep going and to keep bringing my dream to life by spreading the word.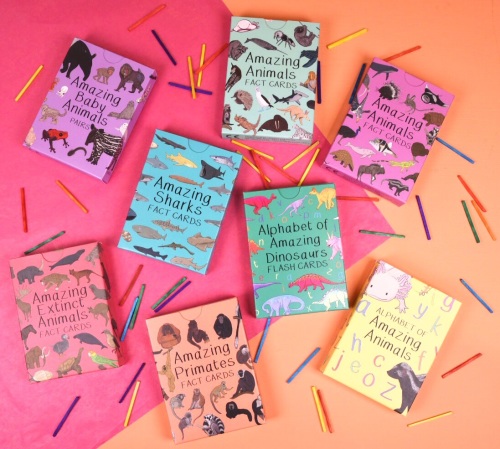 Make Button and Squirt known for what I dream of, for introducing kids to animals and teaching them all about them so they can fall in love and want to protect them for the future.