How to create an Amazing Animals advent calendar this Christmas
Posted on
So last year a lovely customer got in touch to tell me that she had ordered a pack of my amazing animals cards for her kids, not ready for a christmas present but instead to create their advent calendar. I instantly loved the idea, and knew I wanted to steal it for this christmas. After checking the kids refillable calendars and realising the cards wouldn't fit I set about looking for another way to create the calendar, and this is what I came up with. I thought some of you might like to make your own so here's how I did it.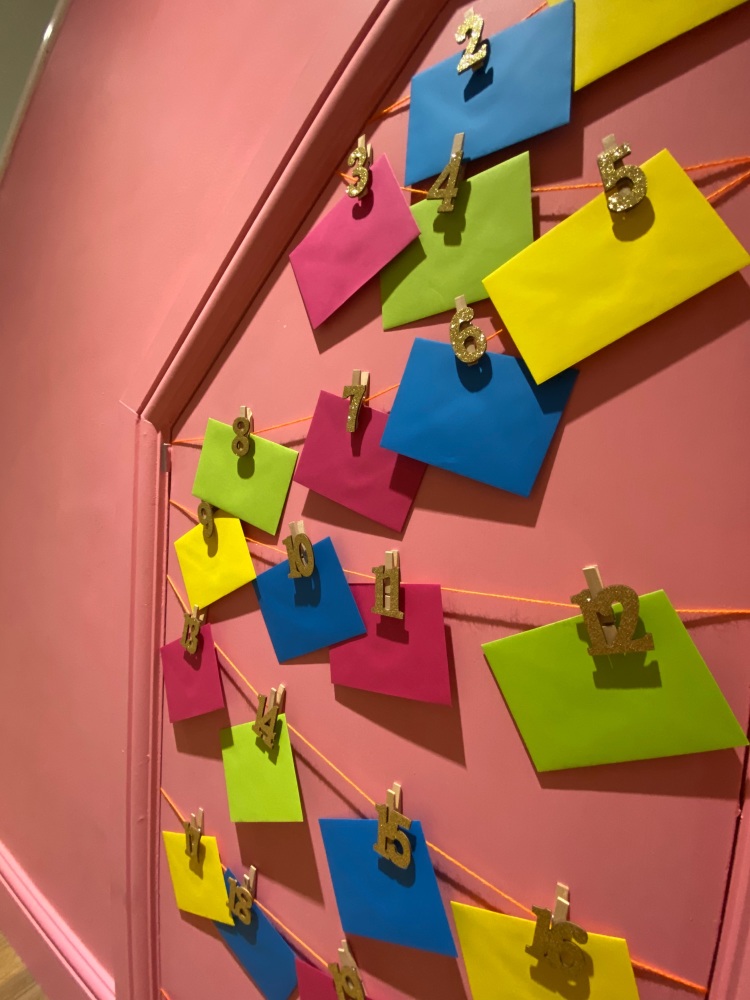 You will need
Mini wooden pegs – I ordered mine from ebay but you could use any, with or without the numbers on them.
Some string or wool – I found this orange wool in the cupboard which I decided would be perfect.
Mini Envelopes – You could get these in different colours to match your Christmas décor, they need to be 83mm x 113mm I went for some spectrum ones from ebay because I wanted bright and funky, but I think it would look fab to use gold and silver or red white and green, super festive. (I have also just discovered that the envelopes I bouhgt support this lovely charity so thats a lovely extra bonus - Access Employment
And of course….
A pack of Amazing Animals Cards, I've gone with the Amazing Sharks Fact Cards, but any of the sets would work perfectly.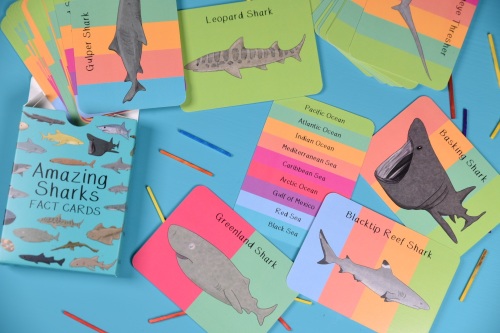 First up find a good spot in your house, we used the door for our under stairs cupboard, but any door would work well, or how about down the bannister of the stairs, or you could even use your Christmas tree.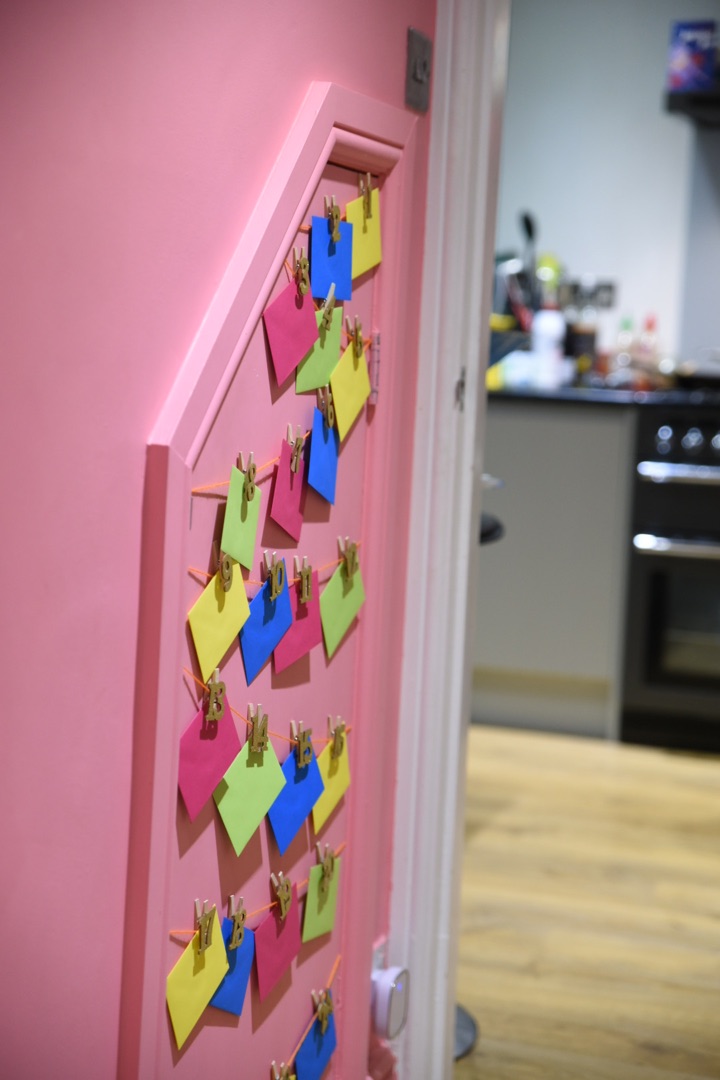 Then take your string or wool and pop it up, you could tie it on to places, or like me just use a bit of tape on the back of the door to keep everything in place.
Next up pop an animal card into each of the envelopes. There's more cards in the pack than you need, so you can keep the last few as a bonus for Christmas Day or you could do an extra surprise by doubling up some days. Then all you need to do is clip an envelope complete with its animal card hidden inside onto your string. I did mine in order so the kids can follow the dates along in the build up to Christmas, but you could also mix it up so they need to look for the date each day, a great way to sneak in number recognition.
So right now you should have something that looks a bit like this…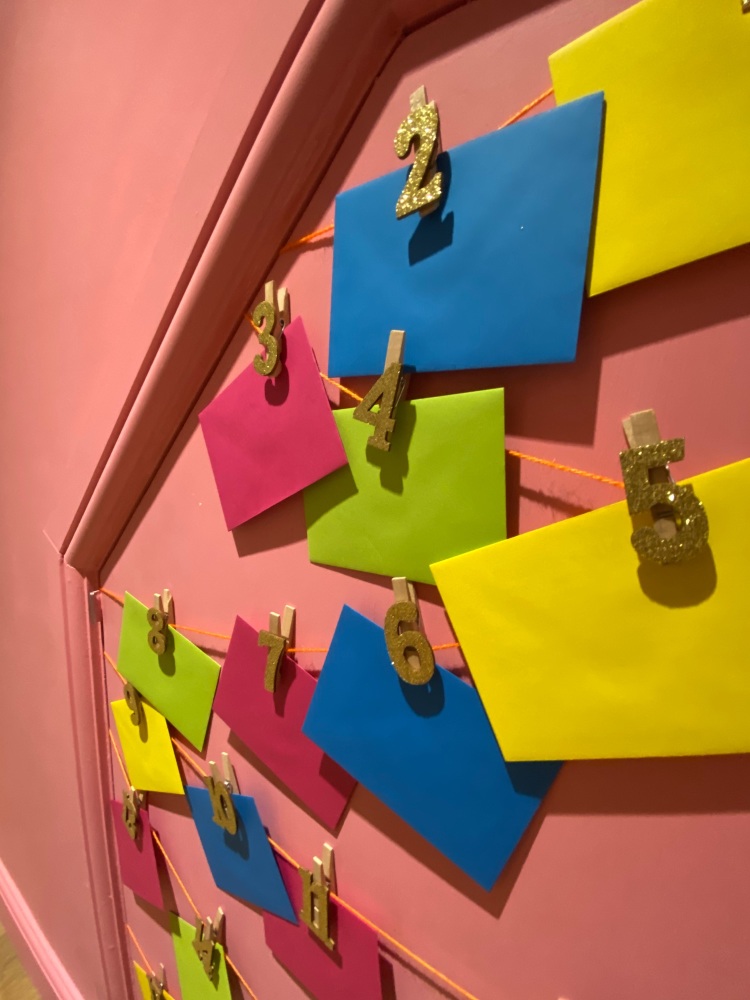 And all you need now is to wait for December to roll round.
When December hits and your ready to start counting down for Christmas, each day your little one can find that days envelope, open it up to discover which amazing animal is waiting for them that day and then learn all about it. If you are looking for activities to do you could get the kids to draw their animal each day, or see if theres anything else they can find out about them. Once they've discovered that amazing animal they can clip the card back up so over the month you get to see all the amazing animals they have learnt about all together.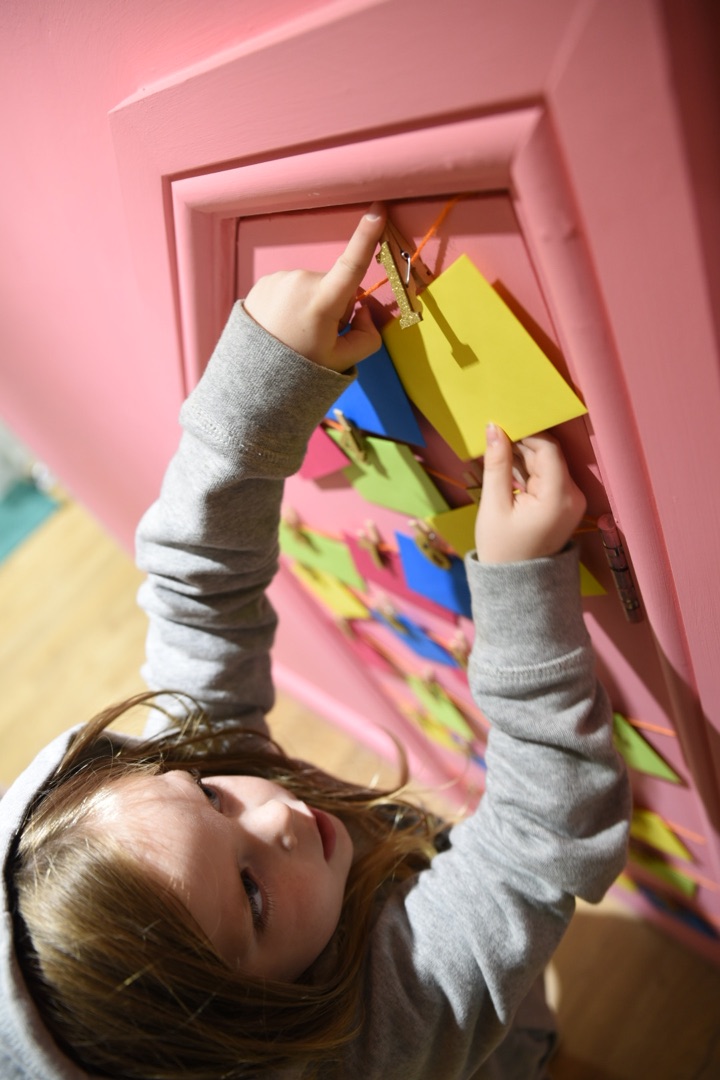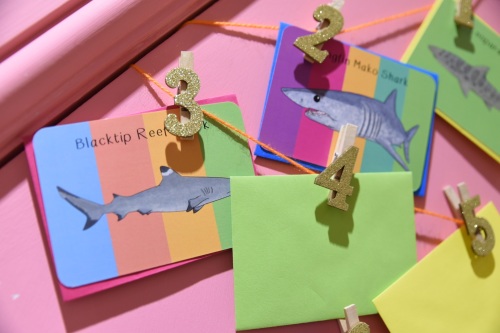 Once Christmas is over you can pop your string, pegs and envelopes away ready to pull out again next year, all you'll need is to grab another pack of Amazing Animals cards.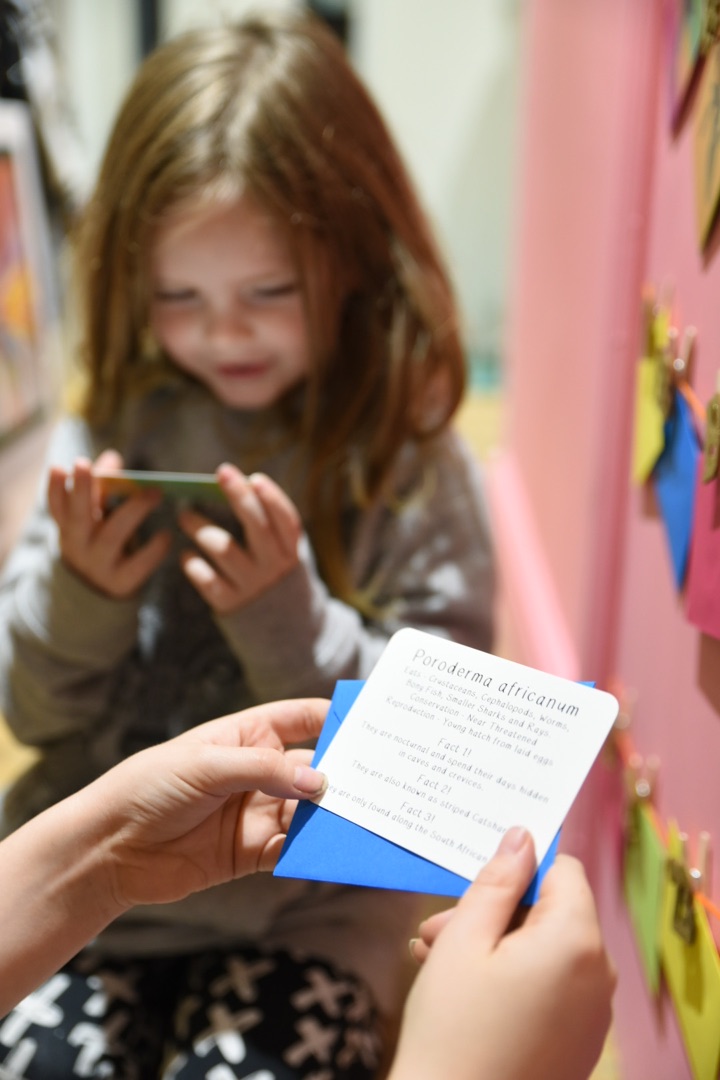 If you create your own amazing animals advent calendar I'd love to see photos, you can send them to me at [email protected] or make sure you tag me on Instagram @ButtonandSquirt
Merry Christmas