Coping having the kids at home
Posted on
So, with everything that's going on at the moment with covid-19 and the talk of school closures I know there are a lot of people out there potentially about to be faced with having their kids at home all the time when that's not something they are prepared for and find a bit of a daunting idea. A question that comes up time and time again when people find out we home ed is how you cope with being with your kids all the time and how you entertain them…so I thought it might be worth doing a few blog posts that might help you out a little bit.
So first off you need to shake off the idea of school, yes your kids would normally have been in school and learning particular things at particular times, but right now that's not happening and you don't need to be panicking yourself trying to recreate that school setting at home. So my first piece of advice is a little bit left field, any fans of the tv show friends will remember when Ross was put on a sabbatical from his work, he ploughed through everything he needed to do in a day, then he asked joey how he copes and he told him that was a weeks worth of work, and I think that's a great way to look at it. You've been given the gift of time, yes I know its hard to think of it like that at the moment, but that's what it is, extra hours, days and weeks to spend with your kids. So lets start by treating it as that, just talk a step back and chill.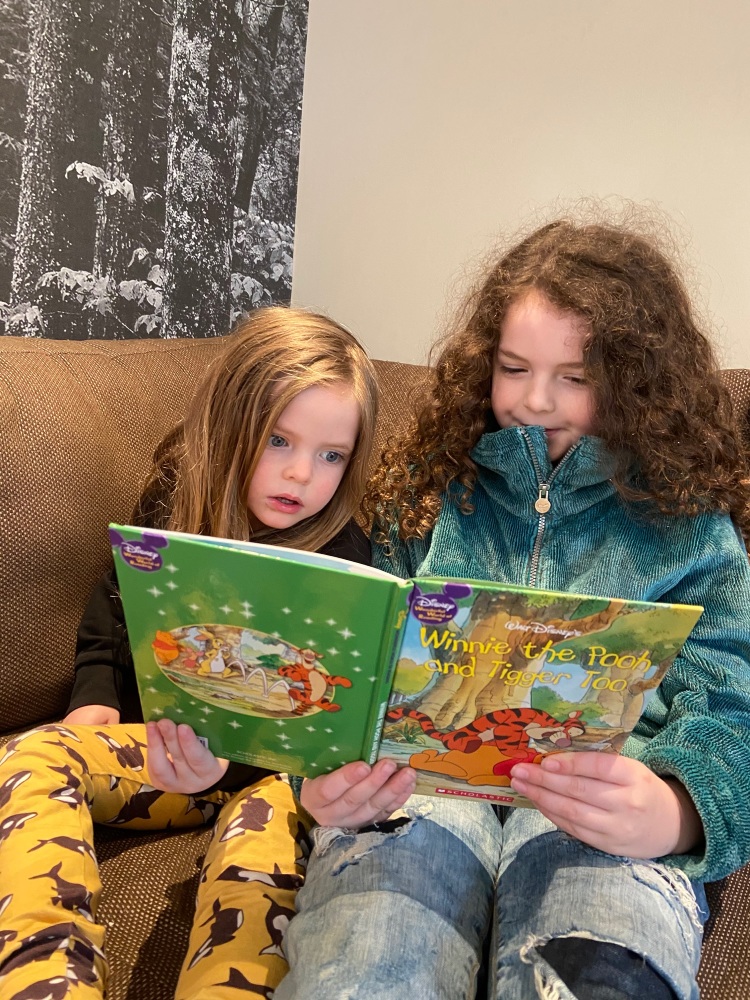 Enjoy not having a school run, enjoy staying in bed, or having a duvet day. Embrace making pillow forts, reading together or watching films. Don't worry yourself with times tables or anything else, just enjoy it.
Read them their favourite books, read them your favourite books, introduce them to all of those stories that you love that you wish you had the time to share with them…well now you do.
Cook with them, teach them to make bread and cookies, show them how you cook dinner, get them involved, let them experiment and get messy, let them lick the bowl and proudly set the table. They could write invitations to their dinner or menus, let them play at being waiters and waitresses.
Watch tv, yes I said it watch tv, watch cartoons and movies, watch documentaries and how to's. Hit up you tube and watch things you never even knew you wanted to watch.
Play games, dig out all of those board games, the ones you used to love, the ones they love, play with each other, against each other, have competitions and see who can win. Play video games, let them go crazy on the computer, have mario kart marathons and build mine craft worlds. Grab the iPad and let them go crazy, let it help you, if they don't need you while they are playing on that game so make a cup of tea and put your feet up.
Play in the garden, spring is starting to peak through so make the most of it, play ball games, build a tent, have garden picnics, go on a bug hunt, do some bird watching, lie down and look for shapes in the clouds, enjoy the sun on your skin.
Build Lego, see who can build the best house or dog or rocket ship, challenge each other to build new things. Try Lego animation, draw a backdrop and download a stop motion app then let your Lego creations be the star of the show.
Get those diy jobs started as a family, paint that room or show them how to put up those shelves you've been meaning to do for months. Show them how to garden, how to plant seeds and grow fruit and veg, start building those skills that they can and will use throughout their lives.
Get crafty, put those toilet roll tubes to good use, grab some glue and paint and whatever else you can find and set the kids free to build their wildest dreams. They could build their own zoo, or city, or how about a telescope ready for a game of pirates in the garden.
Make up stories, take a line each and see what crazy directions your story takes. Talk to each other, do you know everyone's favourite colour, animal, sandwich filling? Take this time to reconnect, to learn every little thing about each other, learn all the amazing things about each other
Show them how face time, and WhatsApp can let them still connect with their friends and greater family even if they cant be with them face to face. Get them writing letters and drawing pictures to send to extended family, show them there are other ways to stay connected even when you have to stay home.
Cuddle, pull those kids in close, hold them, cuddle them, kiss them, make this scary time feel a little bit less scary to them. Show them that even though everything has been shaken up and is different and weird right now that they are safe with you and that they are loved above all else.
But above everything else, try to enjoy it, let go of having a tidy house (I can assure you with kids at home a tidy house is an unreachable dream) laugh together and reconnect. The way our world is set up nowadays forces a divide within families, sending them all out in different directions everyday away from each other and we are taught that that's the norm and that's what we need to do, well for now at least we need to do the exact opposite, we need to stay home, we need to be with our families and remember how amazing that can actually be.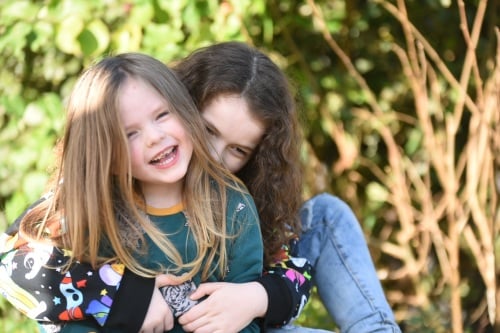 When people ask me how I cope having my kids with me all the time, the answer is simple, I love being with them, they are great little humans and I actually wouldn't have it any other way. It's our normal.
P.s. Just so you know that doesn't mean that I don't have days where they drive me insane, of course they do, they are kids, they are full of energy and full of questions and love to test out those boundaries…its ok to need a time out from it occasionally, that's what tv, iPads, and computer games were made for, don't feel guilty about using them, embrace them. Make yourself a cup of tea and go sit in a different room for half an hour, I promise it totally helps to keep you going.