Working with Wildlife - An interview with Ben Morrison
Posted on
An interview with.....
This is a new series of blogs, of interviews with some wonderful people who work within the animal industry, from zoo keepers, to museum curators and everything in between and those that are on the path to working in these positions too. Be inspired for a future where you can combine your love of animals with your day job. I hope you enjoy these interviews, that you can learn something from them and they can inspire you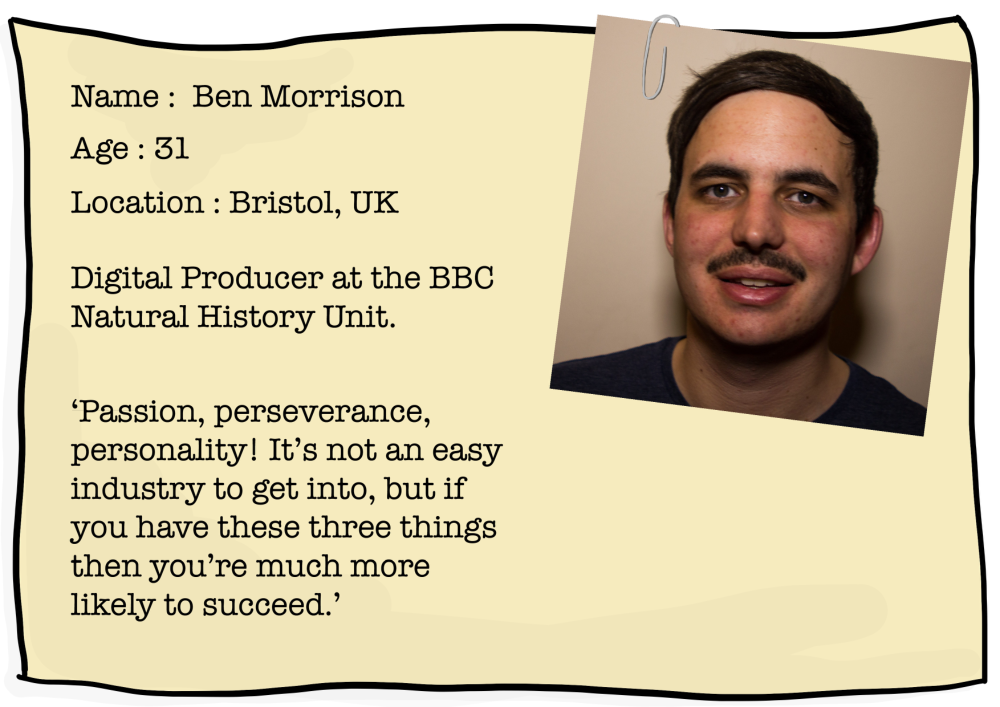 Now let me introduce you to Ben...
Name
Ben Morrison
Age
31
Location
Bristol, UK
What do you do?
Digital Producer at the BBC Natural History Unit, making content for BBC Earth and running the online presence of the Watches (Springwatch, Autumnwatch, Winterwatch). I work in an amazing team of really inspirational people, collaborating with people throughout the Natural History Unit and beyond to create as big an online presence as possible when BBC wildlife programmes go out on TV. I've been lucky enough to work on recent major BBC series (featuring Sir David Attenborough), including Seven Worlds, One Planet, as well as lots of other amazing series - Blue Planet Live, Big Cats About The House, lots of the Natural World films to name but a few. We work with the teams that make the programmes, creating special online versions of some of the best moments in the programmes and also making a lots of original films from the footage that doesn't make the final shows - not everything works out quite as planned in the world of TV!
The other side of my job is running the online presence of live BBC wildlife series. Three times a year I get to go away with another phenomenal team, to bring the best of British wildlife stories to the nation (and beyond) on Springwatch, Autumnwatch and Winterwatch. There's over 100 of us all working together to create a live wildlife spectacle, whether that's the TV programmes, the social media films or the live wildlife cameras that run 24 hours a day while the series is on TV. These are probably my favourite parts of my working year - it's without a doubt the hardest part of my role, full of long days and constantly feeling like there's never enough hours in the day... But every day there's a huge sense of achievement and we get the most amazing feedback from our audience, in real time - one of the joys of working in digital is that we have constant communication with our brilliant viewers. We also get to make some pretty unique wildlife pieces!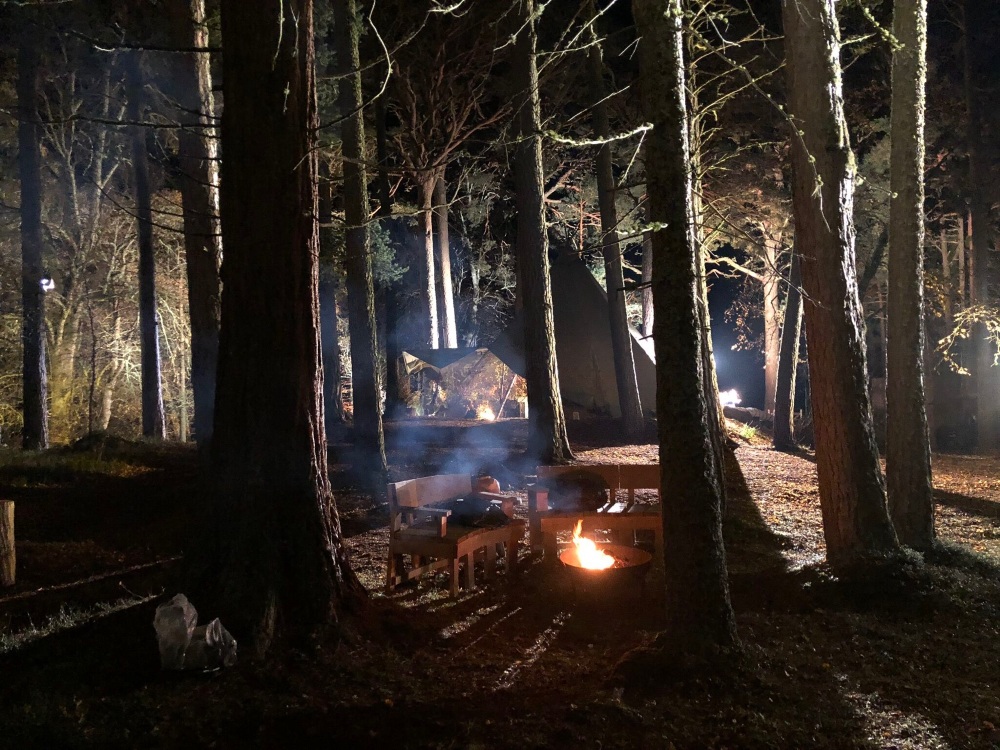 What if animals sang like humans?: https://www.facebook.com/watch/?v=2287579641328864
There's too much that I could say about how much I love my job to possibly write down, but read on for a few more particular highlights...
How did you get into it?
I have a background in marine biology (more on that later!) and moved to Bristol in 2013 to do a Master's course in Wildlife Filmmaking at the University of the West of England (more on that later too!). I knew that this is what I wanted to do when I was very young, and I already had some experience with working in conservation as well as making films. I spent a year in London working for a marine conservation charity as their Media Officer - which basically meant that I was helping to run their online presence while making films and taking lots of photos. It was a great experience and we made some real progress in getting the message out there about plastics in the ocean before most people were talking about it.
I also worked for a marine conservation magazine for kids, called Sea Urchins, at the same time. Unfortunately the magazine isn't running anymore but I loved putting this together and it taught me a lot about how to open up the wonderful world of the oceans to all ages. But I knew that what I really wanted to do was make films about the incredible wildlife that's not only found in exotic destinations, but also right on our doorsteps. I wanted to spread the word and help to open peoples' eyes to the things that we can all see every day, if we all just look a little closer. So I made the decision to move to Bristol and do the Master's course and haven't looked back since!
My wildlife showreel (up to 2016): https://vimeo.com/164571420
What made you want to do what you do?
I think probably the easiest way to sum it up is in two words... David Attenborough! Some of my earliest memories are lying on the floor, as close to the TV as I could get (they were a lot smaller in those days), and being utterly enthralled by the tales of wild places across the globe. I watched his series again and again, hoping that one day I would get to experience even just a fraction of these animal encounters. I can't believe that I now get to work on the series that he presents and narrates now.
Hungry, hungry hamsters - Seven Worlds, One Planet - https://www.youtube.com/watch?v=rkZ6gzyg7yY
My Grandad also played a big role in my love for all things wild. He often reminds me of a day in the garden when I must have been about 3 or 4 years old. We were watching a snail slowly emerging from its shell and starting to work its way along the top of a water trough. Just as it had gotten going though, a blackbird swooped in and lifted it straight up into the air right in front of us. I'm told that I was suitably shocked, but it was a lesson in the circle of life (see the Lion King for more on this...) and, although I don't actually remember it, I'm sure it was a major moment in shaping what I wanted to do when I was a lot older. We'd also spend summer evenings sat up at the top of his garden, waiting for the bats to come out and fly around above us, and he'd tell me stories of the wildlife when he was stationed in Sri Lanka with the RAF - lots of snakes around the house, that kind of thing.
Did you need and particular qualifications?
As I mentioned above, I came into the wildlife film industry with two main qualifications - a degree in Marine Biology and a Master's in Wildlife Filmmaking. The second of these is definitely optional - it's been a huge help for me in the various jobs I've had as a wildlife filmmaker, but most of the people that I work with don't have this qualification. I came into the course knowing the basics of how to film and edit but it gave me a really rounded view of the industry, how to tell stories and great technical skills. As I said though, it's definitely not essential!
Midnight feast - A film I made as part of the Master's course: https://vimeo.com/164684452
What is very important, if you want to be a wildlife filmmaker, is to build some sort of biological or zoological background. Most of my colleagues have undergraduate degrees, and some Master's, in these areas. It's not a hard and fast rule, I do also work with people who don't have these formal qualifications and instead have learned all they know through an absolute passion for the natural world - but it can make breaking in to the industry quite a bit harder (or so I'm told). There's a really high level of scientific research that goes into the films we make, which involves speaking to scientists and reading lengthy scientific papers a lot of the time, so being able to digest the information is crucial. Having a degree in these areas mean that you're well used to doing this and it certainly makes the research a lot easier!
Any tips for a young person that wants to do what you do?
Passion, perseverance, personality! It's not an easy industry to get into, but if you have these three things then you're much more likely to succeed. Passion is absolutely key - you have to live and breathe wildlife to work in this industry. From the outside it may look like the dream job (which it is, of course), with us jet-setting all around the world to film the best behaviours in the natural world. And of course, when it all comes together these are unbeatable moments. But as I've already mentioned, things don't always go to plan. A huge amount of planning goes in to every single shoot, and it can all come undone in moments from something as simple as the weather changing! The more we strive to film the rarest behaviours, the more chance there is of not being able to pull it off. Be prepared for a lot of frustration, but the rewards and the people that you work with make it all worth it!
Do you have what it takes to be a wildlife filmmaker? - Outtakes from Seven Worlds, One Planet: https://www.youtube.com/watch?v=hNsB-ttjIzw
Which brings us on to perseverance... It's not an easy industry to get your break in, but if this is what you really, really want to do then it's worth the uncertainty - and in most cases perseverance does pay off. It's all about developing a network of people across lots of different companies, keeping in touch with them regularly (but not too much) and being in their mind when opportunities do come up. Almost everyone I've met that works in the industry is really friendly and we're all brought together by a shared love of wildlife, so people are pretty approachable. After all, they were starting out once too.
And finally, personality. It's a stressful job at times and involves working very closely with your colleagues - many of these people are now some of my closest friends. You share all of the highs and the lows, the stresses and the triumphs. So being someone that people can get on with is really important. Everyone is different and this is definitely an industry that embraces that with open arms. But with that comes an expectation that you're an open, honest, trustworthy and, most importantly, hard working person. We all want to work with people that are easy to get along with and happy to throw themselves in to whatever needs doing - often things that you would never have expected!
What's the best part of what you do?
I love every part of my job, and I'm so lucky to be able to go into work every day excited about what it will bring. I've mentioned above just how much I love working on Springwatch in particular - nearly a month of inspiring people about our incredible British wildlife, while working with some of the best people in the business. One of the highlights of my career so far was going to Florida in 2018 to film a load of films for Our Blue Planet, the digital sister of Blue Planet II. We travelled all over the state and met some really incredible people working to preserve our oceans and engage people with the creatures that call them home. I got to snorkel with sharks, plant tiny fragments of corals on a reef to repopulate it and meet an amazing dolphin that had learned to swim with a prosthetic tail. It really was an incredible trip and we got to tell some inspirational stories that reached huge numbers of people.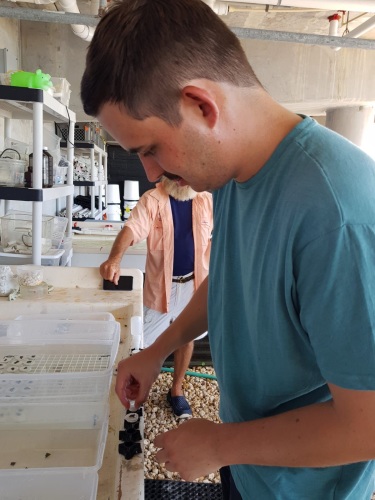 A new way to save coral reefs? - A film we shot in Florida: https://www.facebook.com/watch/?v=509599642882869
What's your favourite animal?
A blue sea slug, called Glaucus atlanticus... I know, it doesn't sound exciting... But these guys are awesome! I found one on a beach in Mozambique while I was working in a dive shop out there and, having no idea what it was, stupidly picked it up. The thing is, these guys eat Portugese Man o' War jellyfish - and if that's not enough they take the jellyfish's powerful stinging cells and incorporate them into their own defences! Fortunately I got away without a sting on that occasion... They live a funny life, floating around on the surface of the ocean, driven by the wind and currents. The Man o' War does the same thing, so sometimes the sea slug gets its meal. I should also mention that they are incredibly beautiful, so make sure you look them up.
What was the first animal that you fell in love with?
I loved meerkats before they were famous... They must be one of the nation's favourites now (thanks Compare the Market), but I absolutely loved these guys when I was growing up. I think it must have come from Attenborough documentaries, but their individual characters and the family dynamics have always kept me really entertained. Who wouldn't love a load of tiny furry animals that spend most of their time looking like they're recreating the wall in a free kick?
What do you like to do in your spare time?
You might have guessed by now, but I love being outdoors surrounded by wildlife and wild places. I'm always keen to get out and about with my camera - photography is an incredibly satisfying hobby (when you get the shot) and I find I'm always challenging myself to take better photos. I also love spending time in our little garden, trying to make it better for wildlife in really easy ways - it could be putting in a small pond, leaving some logs to rot or planting some flowers that are good for bees and other pollinators. Music is my other creative outlet, whether it's playing guitar, making music with friends, going out to see bands or discovering new music online - there's music for every occasion and nowadays we have access to a never ending supply of new tracks!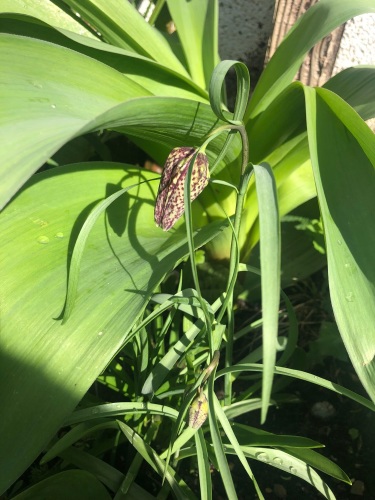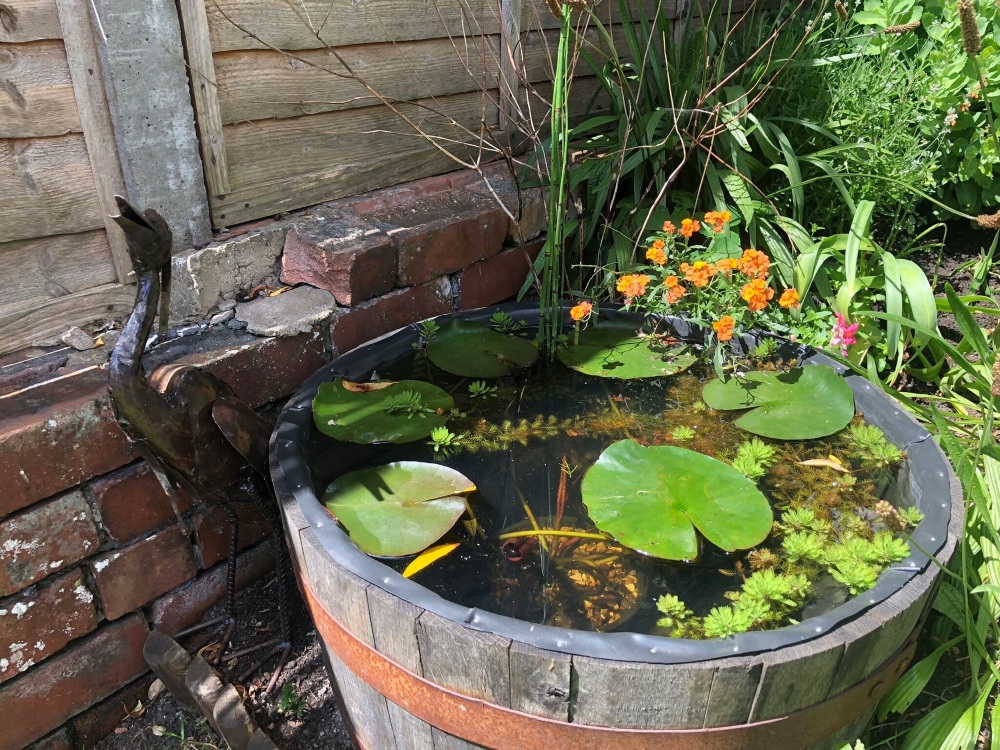 If you weren't doing what you do now what else would you love to do?
When I was younger, I either wanted to be a wildlife filmmaker or an palaeontologist - I think it might have been something to do with Jurassic Park! Unearthing something that has never been seen by any other human before you must be one of the most amazing things you can do, right? And the incredible thing is that they're not all that hard to find, they just take a bit of patience and lot of rock smashing.
Who inspires you?
There are so many inspirational people these days - especially when you love wildlife and wild places! All of the conservationists working across the world to save species that have been going through severe declines. So many animals are being or have been brought back from the brink of extinction in recent years, and it's the people that are bringing about these changes that really inspire me. I couldn't imagine a world without whales, without tigers, without sharks - and thanks to the hard work of so many people, who put themselves through all sorts of hardships to do what they do, hopefully generations to come will still share the planet with these amazing animals.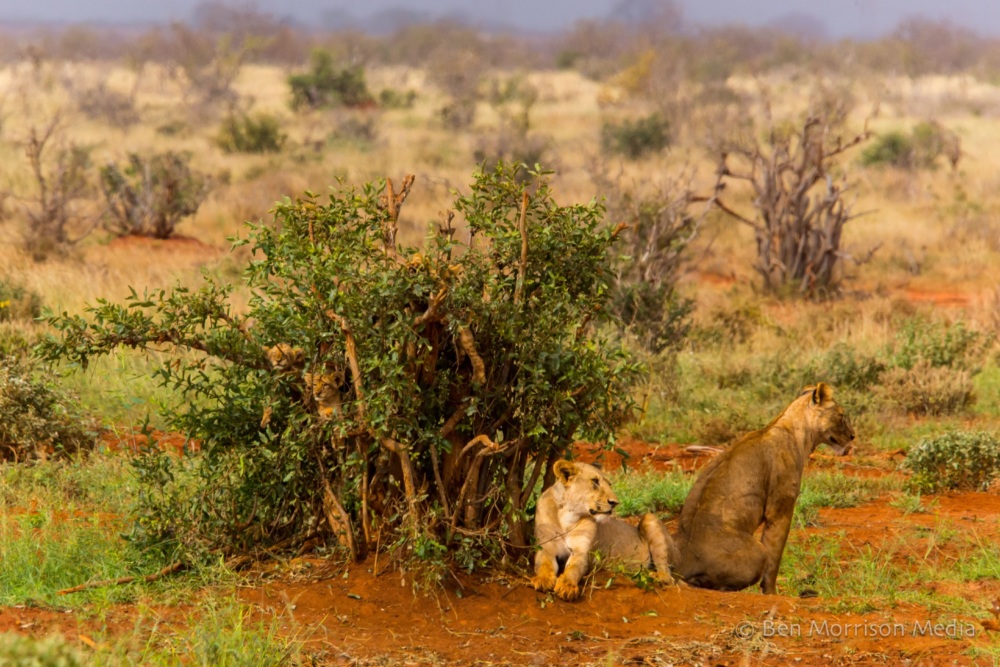 Heroes of the Natural World - Outtakes from Animal Babies: First Year on Earth: https://www.facebook.com/watch/?v=506423606973176
You can see more of Ben's work at:
Instagram: @benmorrisonmedia
Website: www.bmjmorrison.com
Vimeo: https://vimeo.com/bmjmorrison
There's lots more fun films that you can watch, many of which Ben has worked on:
BBC Springwatch: https://www.facebook.com/BBCSpringwatch/
BBC Earth: https://www.facebook.com/bbcearth/ or https://www.youtube.com/BBCEarth
Find out more about what BBC Studios, who Ben works for, here:
Instagram: https://www.instagram.com/lifeatbbcstudios/
Twitter: https://twitter.com/bbcstudios
If you work within the wildlife industry and would like to be featured as part of this blog series please pop me an email to [email protected]