Working with Wildlife - An interview with Cat Gordon
Posted on
An interview with.....
This is a new series of blogs, of interviews with some wonderful people who work within the animal industry, from zoo keepers, to museum curators and everything in between and those that are on the path to working in these positions too. Be inspired for a future where you can combine your love of animals with your day job. I hope you enjoy these interviews, that you can learn something from them and they can inspire you.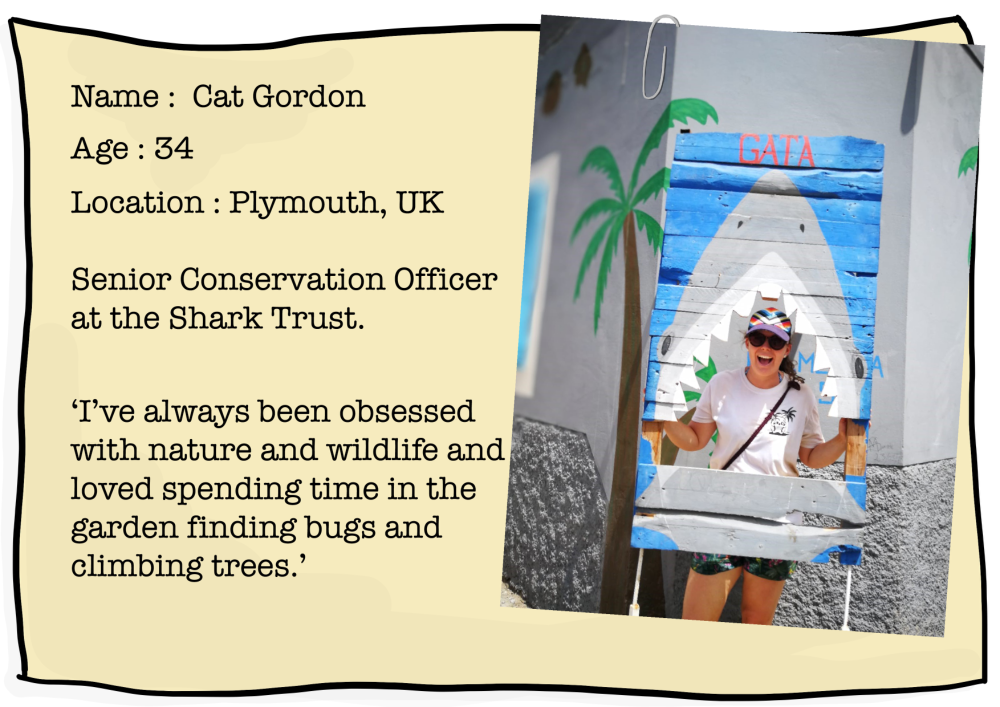 Now let me introduce you to Cat.....
Name:
Cat Gordon
Age:
34
Location:
Plymouth, UK
What do you do?
I'm Senior Conservation Officer at the Shark Trust. We're a UK based charity, however we work across Europe as well as internationally with some incredible partners and collaborators. There are over 1000 species of sharks and rays globally, all with very different life history strategies, meaning they can withstand different levels of fishing pressure. We work to try and ensure that species which can be fished sustainably have appropriate management, while more vulnerable species have suitable protective measures in place. We also try to get the public engaged in shark conservation through citizen science projects such as the Great Eggcase Hunt (www.eggcase.org) and by providing plenty of resources enabling people to find out more fascinating facts about sharks.
How did you get into it?
I studied Marine Biology and Coastal Ecology at the University of Plymouth, and then went on to do a Masters in conservation biology. During that time a friend was working at the Shark Trust - I was looking to boost my volunteer experience, so I got started there. After I graduated I travelled for a while, completed my Divemaster, worked in different conservation based jobs (including on a marine conservation camp in Fiji, a nature reserve in Spain, and in the education team at a safari park), and then a position came up at the Shark Trust so I applied. That was nearly 10 years ago now…
What made you want to do what you do?
I've always been obsessed with nature and wildlife and loved spending time in the garden finding bugs and climbing trees. I grew up in the middle of England so didn't have much opportunity to explore the sea except on family holidays. I was lucky enough to start scuba diving when I was 14 and that was it, I was hooked on the underwater world.
Did you need any particular qualifications?
A degree in marine biology (or a similar field) is essential and a Masters is certainly useful - although this wouldn't necessarily be essential for all jobs in the marine conservation sector. For many roles, a PhD would also be required.
Any tips for a young person that wants to do what you do?
Volunteer! It isn't just about the qualifications. It's a competitive sector and you need to really stand out to employers so do something a bit different if you can! However, make sure you really understand the aims and objectives of the organisation and what they stand for to be sure your ideals match with theirs.
What's the best part of what you do?
We don't always see instant results in our sector, and it often involves a lot of oomph to keep pushing for legislative changes, but when this does happen, it makes it so worthwhile as you know that it will improve the outlook for those species.
What's your favourite animal?
I'm going to cheat by giving a few answers…if we're talking sharks then I'm fascinated by the Goblin Shark (a shark with the ability to shoot its jawsforwards to catch its prey, and transparent skin with blood vessels close to the surface which gives them a pinkish huewhen alive). Aside from sharks, I love narwhals! The unicorns of the sea. And if we're talking terrestrial animals, then dogs. What did we do to deserve dogs?!
What was the first animal that you fell in love with?
Pandas! I was obsessed with all thing's panda as a child. I'm not sure what started it off though!
What do you like to do in your spare time?
I love heading out for walks with my two cocker spaniels, whether it's to the woods or to the beach for a good dose of vitamin sea (and an eggcase hunt of course!). I enjoy outdoor bootcamp classes and running to keep fit, and I love scuba diving - but I don't go as much as I would like to at the moment.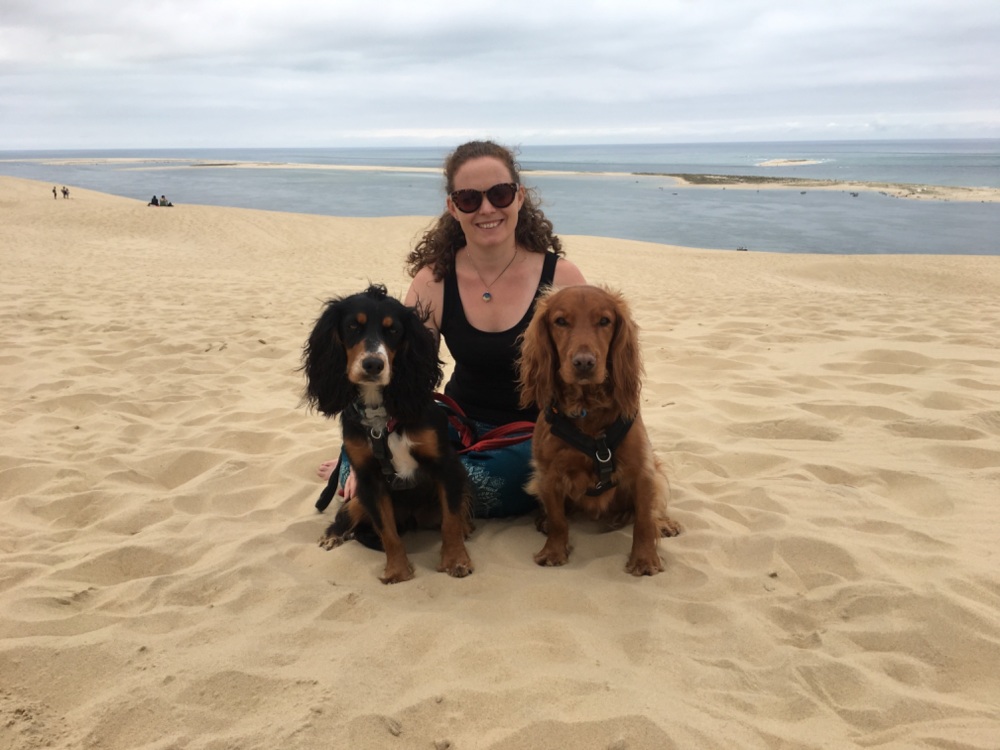 If you weren't doing what you do now what else would you love to do?
I would definitely still be working with animals in some form and most likely still in the field of biology. I'd like to think that it would also still be in the marine world – so possibly being more involved in research.
Who inspires you?
David Attenborough is the standout answer for me, I've always found his nature documentaries so inspiring, then you have the father of scuba diving Jacques Cousteau. Closer to home, my boss Ali Hood is so passionate and dedicated to her work that it would be hard not to be inspired by her!
Where can people find you?
On twitter I'm www.twitter.com/Catshark1 or www.twitter.com/SharkTrustUK, then the Shark Trust's Facebook is www.facebook.com/thesharktrust and Instagram is www.instagram.com/SharkTrustUK plus there is loads of great content on the website at www.sharktrust.org

If you work within the wildlife industry and would like to be featured as part of this blog series please pop me an email to [email protected]