Toilet Tube Tropical Bird Craft Time
Posted on
So I am always collecting toilet roll tubes, they are so good for craft projects I always have a big box of them just ready for when inspiration strikes.
Yep that means we often have lots of binoculars and telescopes created and left around the house, but they've also come in brilliantly to make Christmas trees, funky animals and now tropical birds....and I thought you might like to make some to.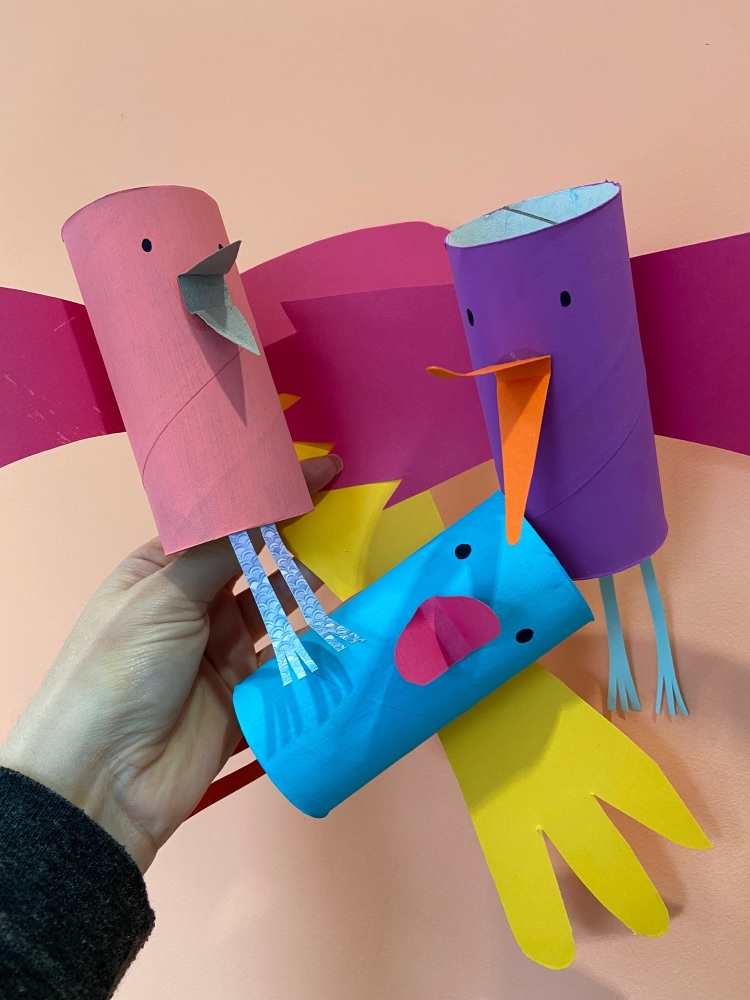 Ok to start you need, toilet roll inner tubes, some coloured paper or card, glue, paint, scissors and a black marker.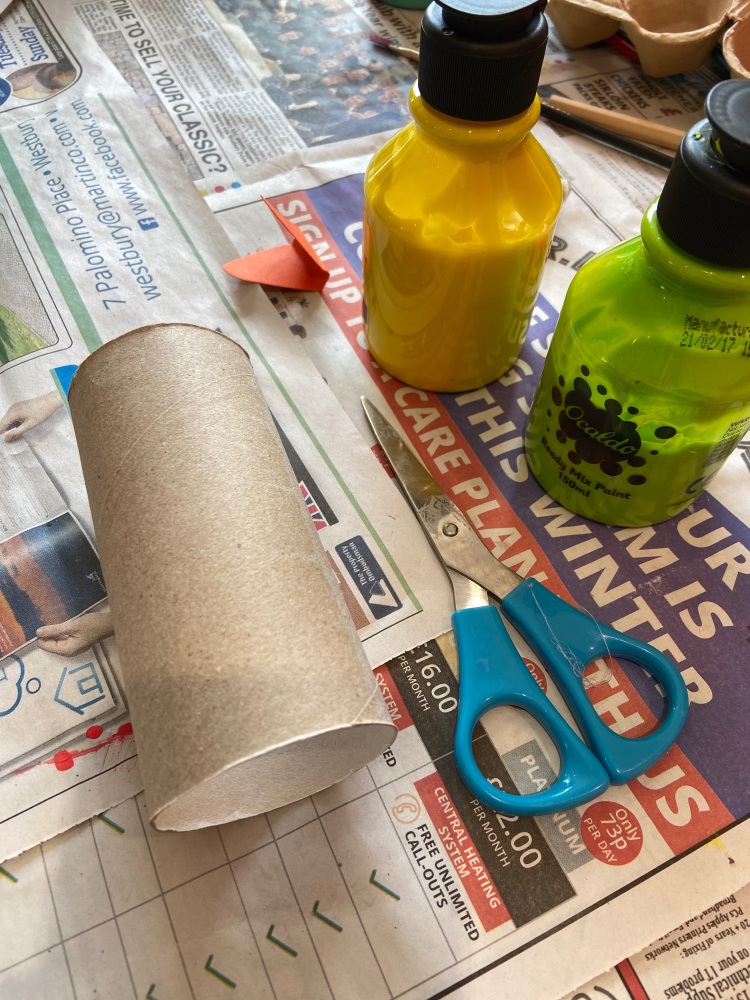 To start you need to paint your tube, you can go bright and funky for tropical birds like we have, or you could go more subdued and make the kind of birds you see in your garden, its totally up to you.
We used water based poster paint to paint ours and it needed a couple of coats to get he colours nice and vibrant.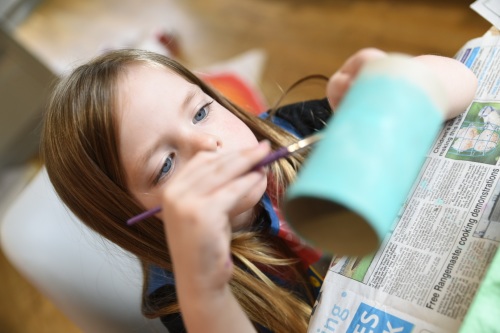 Once you've painted your tube you need to put it aside to dry and get started on making your other bits.
You'll need to cut your beak from some coloured card, you can do whatever shape you want, fold the card in half and cut a triangle type of shape.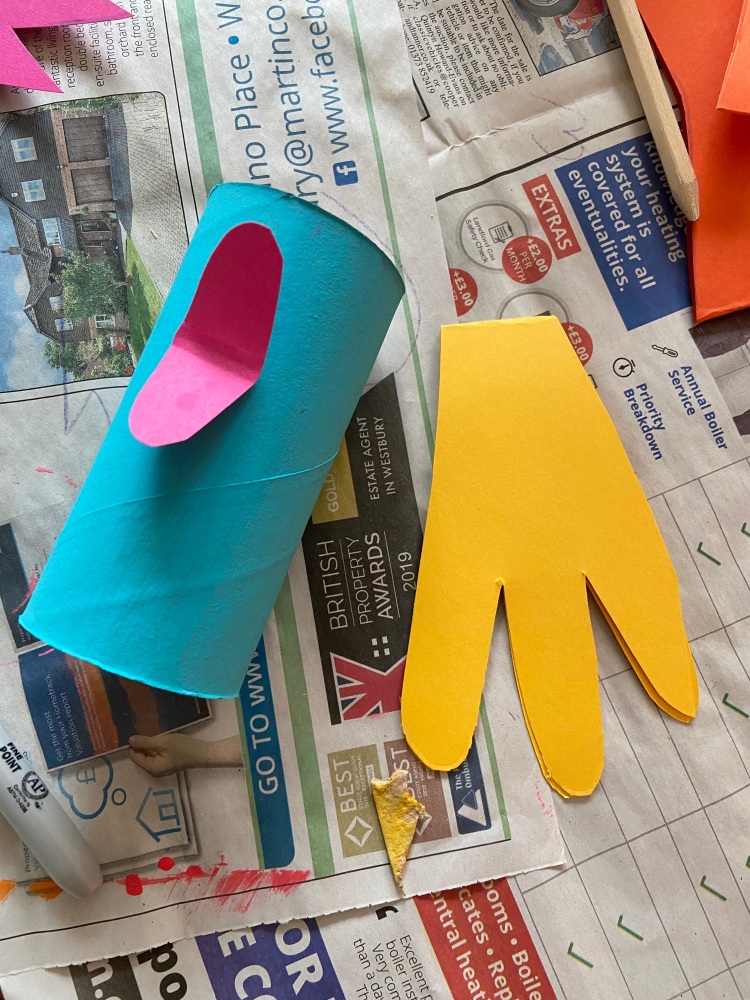 Then cut out your legs, for this I just cut a straight piece and then cut a couple of slits out the end to make the feet.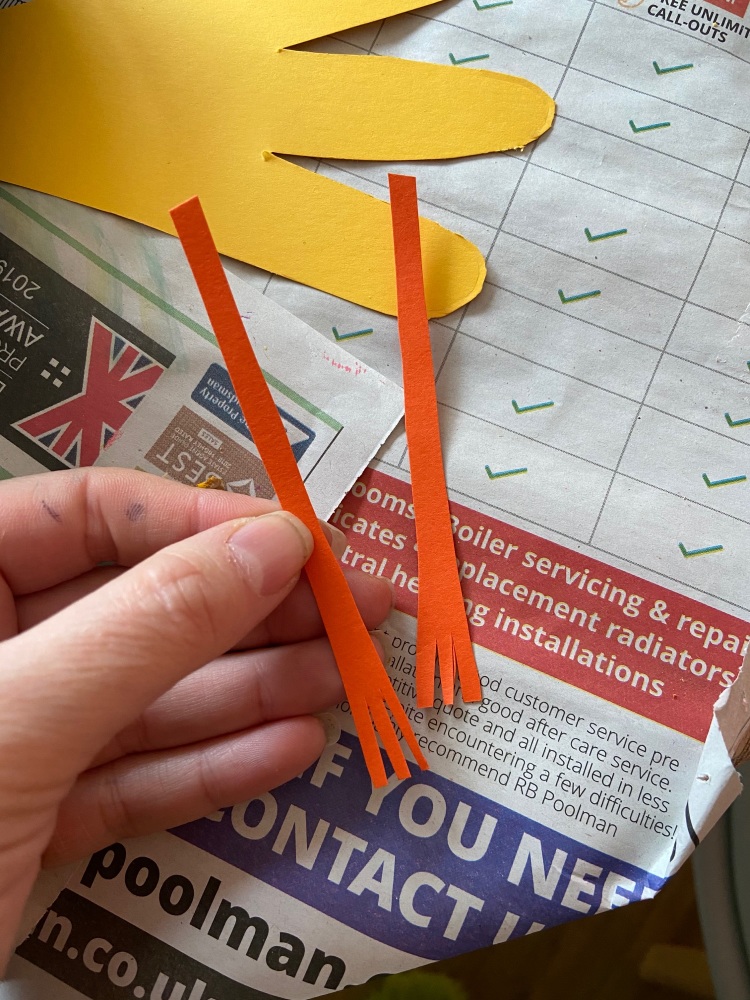 Next up is the wings, again take a folded piece of paper or card and then draw on a wing shape coming out from the fold. You can hen cut round your lines to give yourself bot your wings joined together.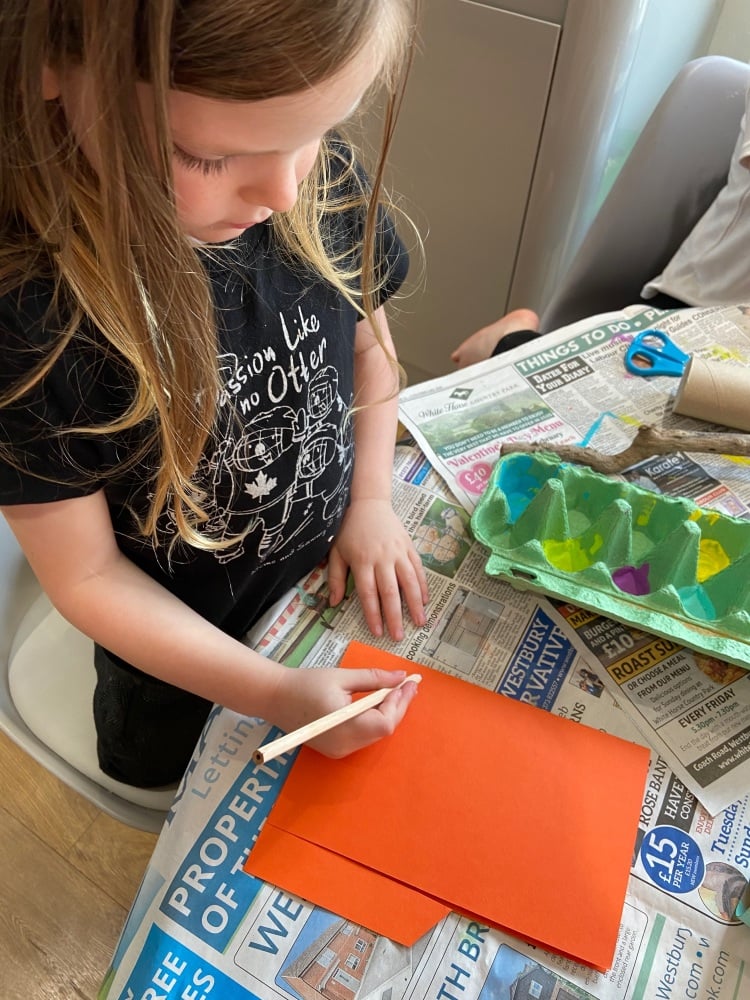 Depending on the paint you used by now your tube will probably be dry and you can start sticking everything together.
Use the glue to attach the wings to the one side of the tube, and the beak on the other.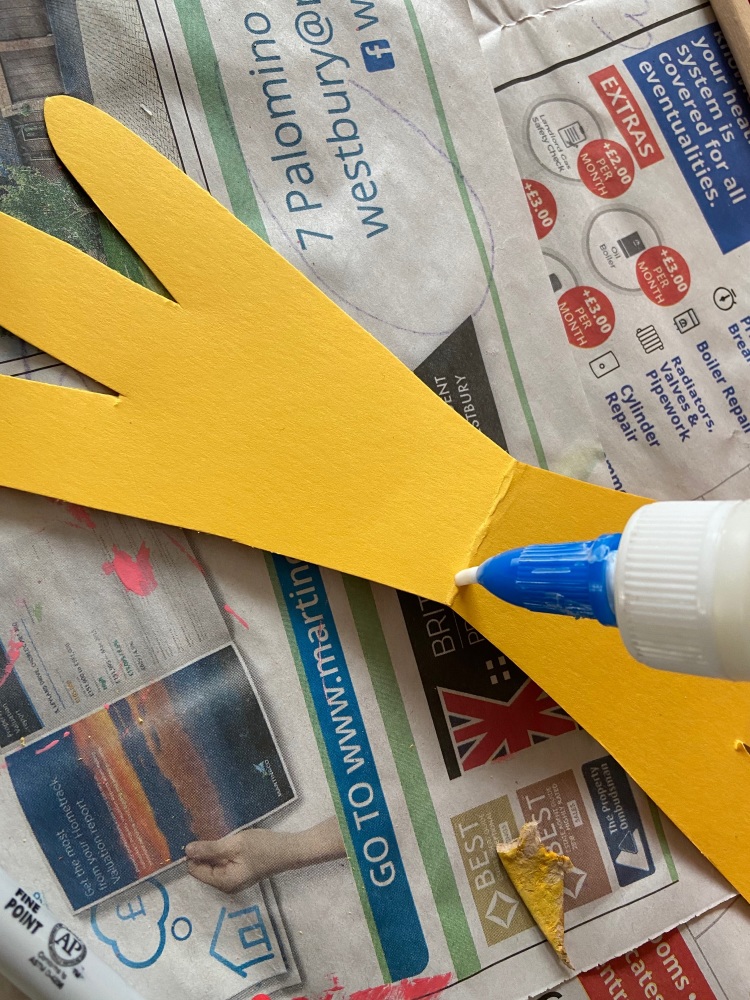 Then glue the legs on the inside.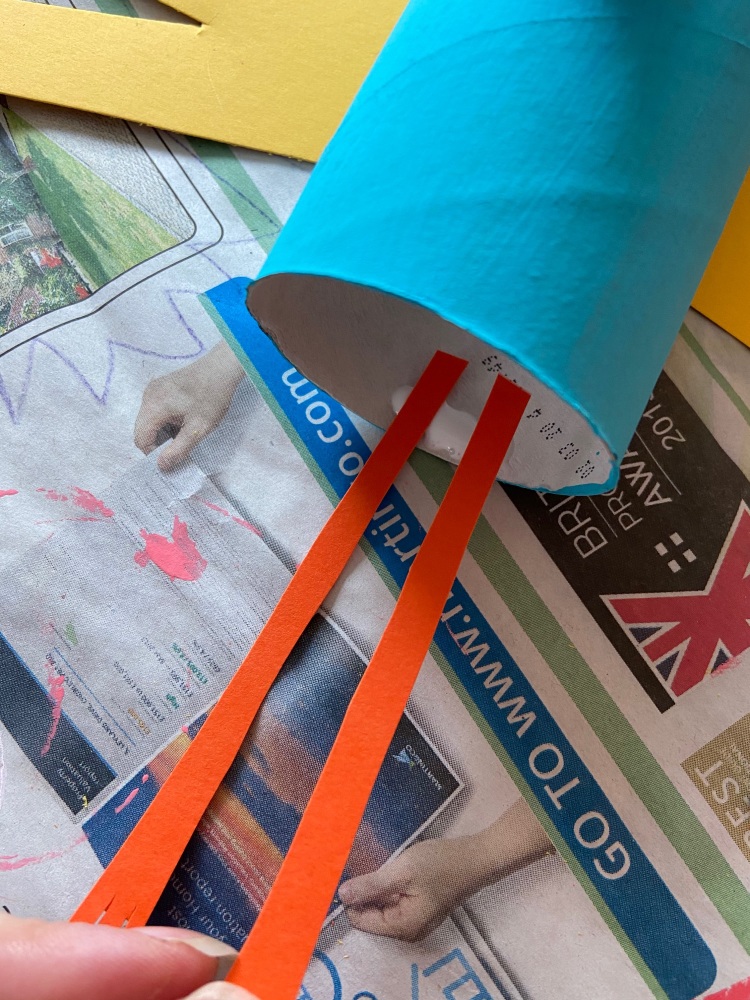 Once everything is stuck together and dry you can use your marker to draw on your eyes.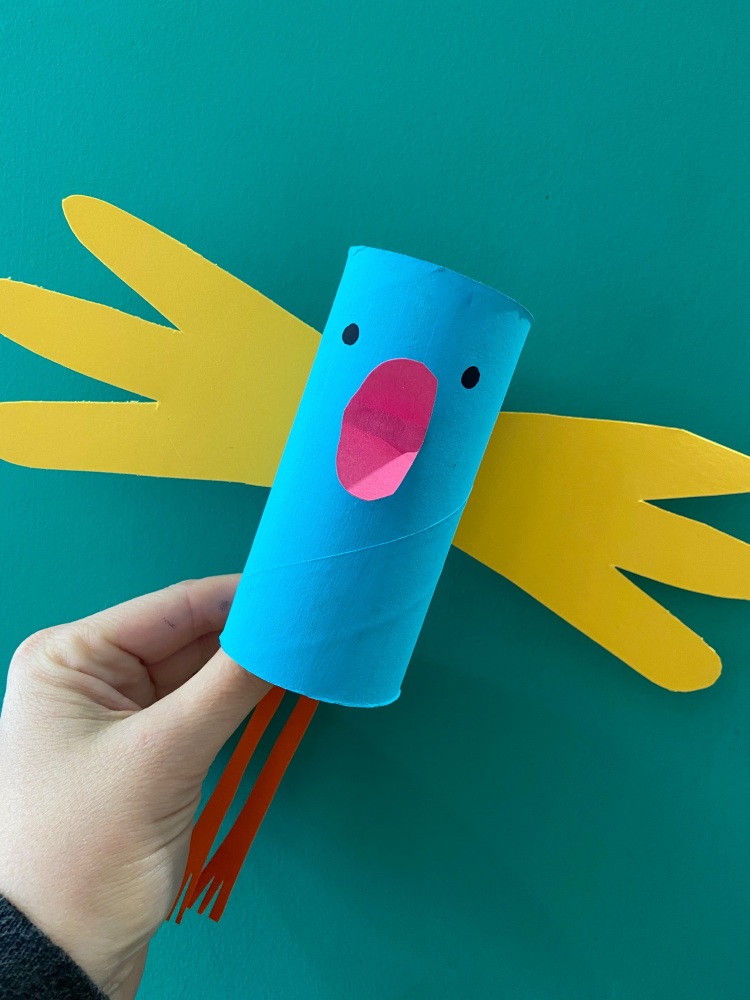 You can add extra painted details now if you want to, or just leave it simply as it is.
Now you can either pop them on display, hang them up like they are flying round the room or simply play with them.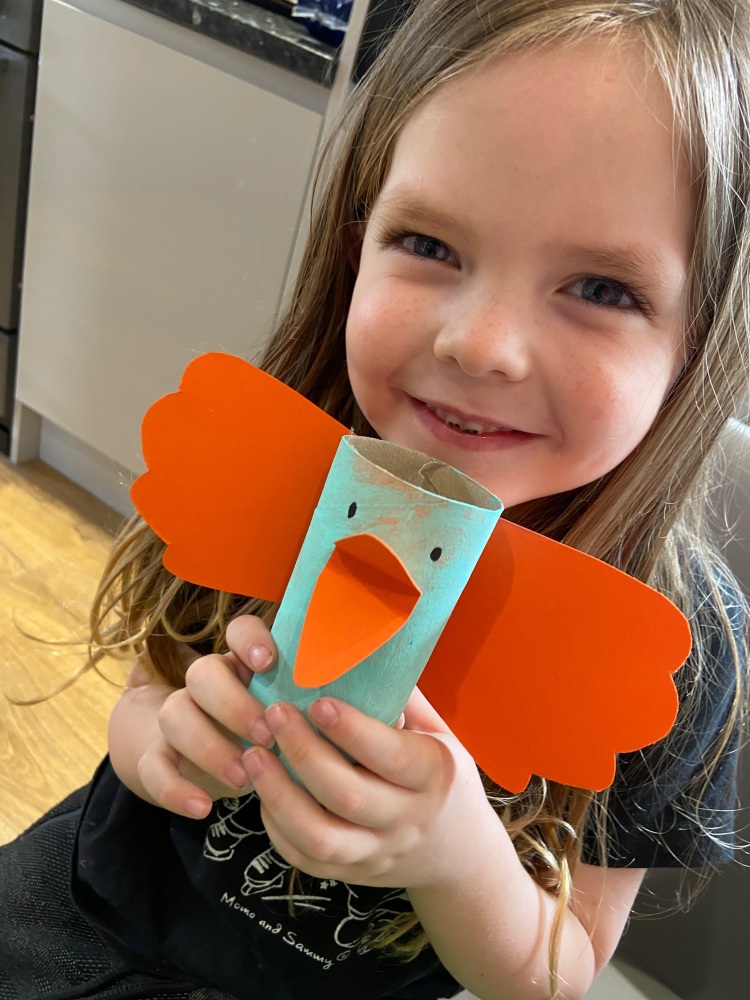 If you make one then I'd love to see your creation, we've loved making them and I'm pretty sure we will be making lots more.