Working with Wildlife - An interview with Kris Freeman
Posted on
An interview with.....
This is a new series of blogs, of interviews with some wonderful people who work within the animal industry, from zoo keepers, to museum curators and everything in between and those that are on the path to working in these positions too. Be inspired for a future where you can combine your love of animals with your day job. I hope you enjoy these interviews, that you can learn something from them and they can inspire you.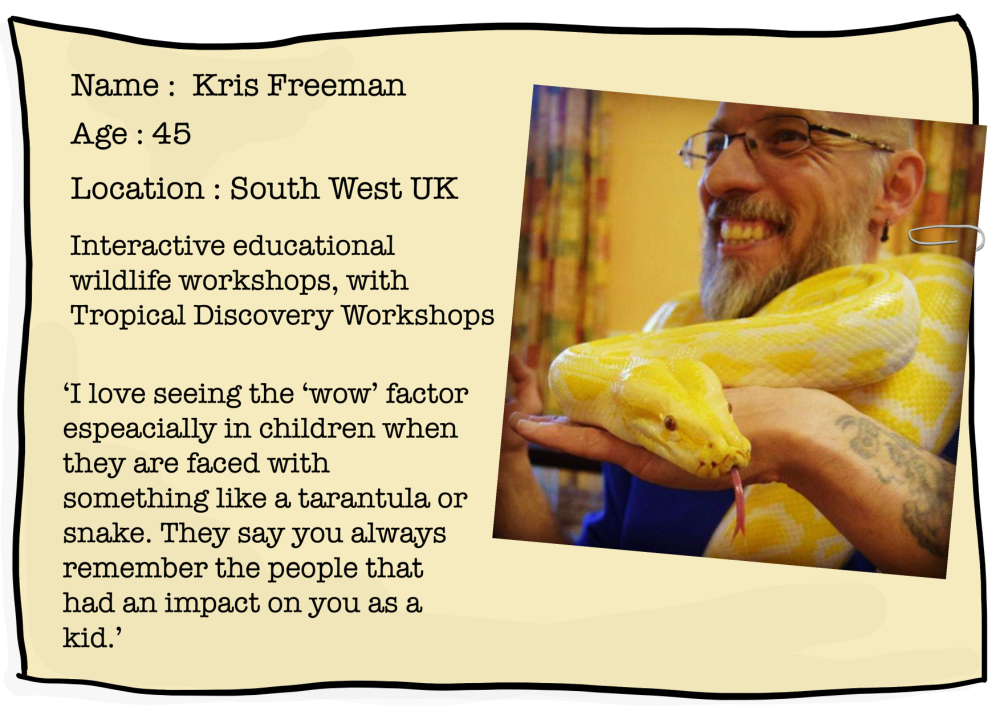 Name
Kris Freeman
Age
45
Location
South West UK
What do you do?
I run interactive educational workshops on wildlife & environments from around the world, stimulation therapy, phobia sessions, rescue & rehoming.
How did you get into it?
From a very early age I was interested in wildlife & have had many pets including rescues. In 2012 I decided to take voluntary redundancy from my job & share my passion by creating Tropical Discovery Workshops. My Initial target was schools & birthday parties but I wondered how carehome residents would react to exotic creatures - so called one up & arranged a workshop. I was amazed with how much we all got from the session & after many positive encounters between dementia patients & various animals I wanted to learn more. Now care homes & hospices including head injury units make up most of my client base.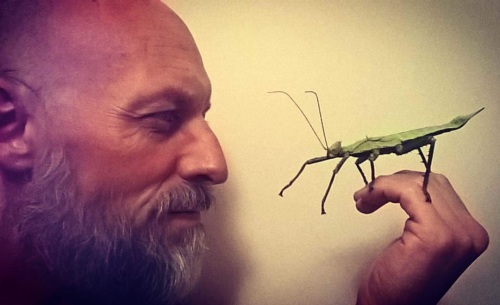 What made you want to do what you do?
I guess having a desire to show people how amazing wildlife is, plus I also love seeing the 'wow' factor especially in children when they are faced with something like a tarantula or snake. They say you always remember the people that had an impact on you as a kid.
Did you need any particular qualifications?
Actually no.
Any tips for a young person that wants to do what you do?
If you are passionate about it, get as much experience as you can & don't be afraid to keep on learning.
What's the best part of what you do?
Amazing people & being amazed on a daily basis.
What's your favourite animal?
Now thats a hard one as I love all animals for various reasons but I do love the way spiders have so many different hunting & courtship techniques.
What was the first animal that you fell in love with?
Bret, my first dog who was a German shepherd. I was only a toddler but we were best mates.
What do you like to do in your spare time?
I'll be in my animal room.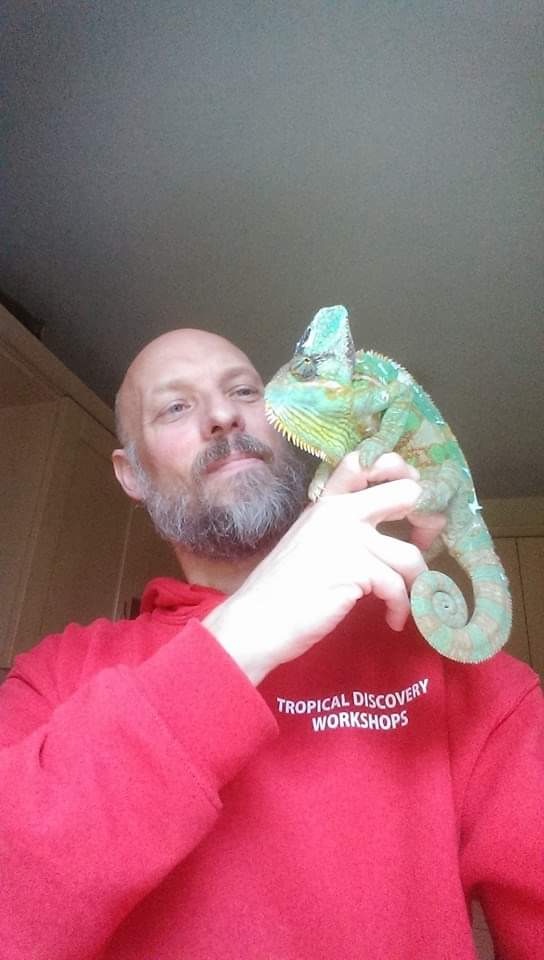 If you weren't doing what you do now what else would you love to do?
Teaching I think.
Who inspires you?
Richard Feynman who was a Nobel prize winning physicist, not only was he an amazingly talented scientist, it was the way he thinks about things & the way he teaches you. Mind blowing.
Where can people find you?
Ok, my website is www.tropicaldiscovery.co.uk
My YouTube is https://www.youtube.com/user/dubs2000uk
My Facebook is www.facebook.com/tropicaldiscoveryworkshops
& Instagram at tropical_discovery_workshops
Any projects
We all need to stay occupied during this lockdown, for our mental & physical wellbeing, so currently my main project is making videos for my YouTube channel.
If you work within the wildlife industry and would like to be featured as part of this blog series please pop me an email to [email protected]