Send a life size hug
Posted on
I don't think its any surprise that we are all starting to find this lock down hard, we are missing family and friends and normal life, and lots of us just really want a hug.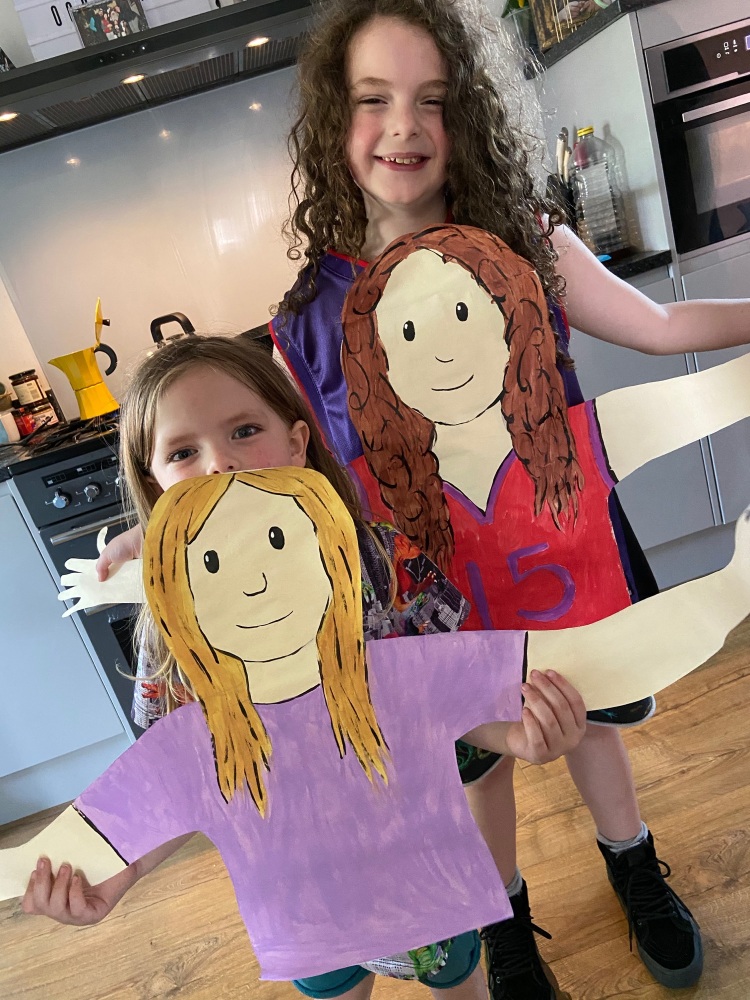 So the boys and I decided we wanted to make some hugs to take to their grandparents, I shared some pics on instagram and had lots of people say they wanted ot make some too, so I thought it would be good to pop a little blog up with how we did it.
You will need :
Paper (we used one of the rolls of paper from Ikea, but you could use smaller pieces and just stick them together, or how about the plain side of some unusued wallpaper)
A pencil
Paint
Scissors
If you want you can print my poem off here, or you could just write it out :)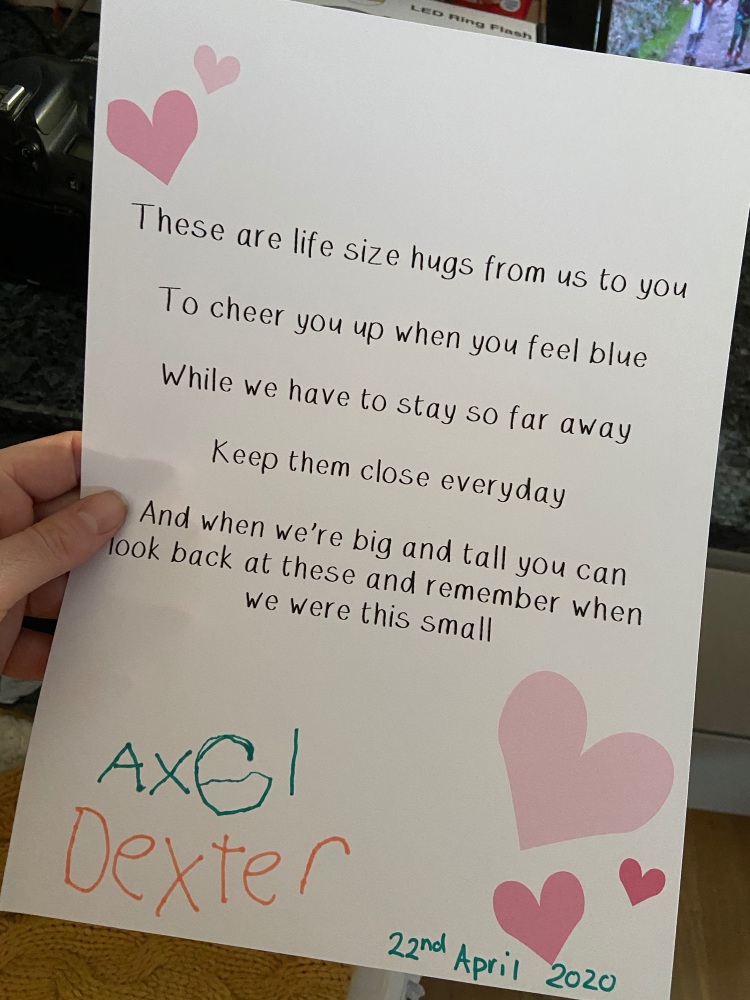 How we did it:
Ok so first off roll out your paper (or lay out sheets and stick them togehter to make the right size for your hugger to put their arms out on.
Lie down on the floor with your arms open wide and get the other person to draw all the way around you, your arms, hands, fingers and head (dont worry too much about the head you can just draw that in after with the hair.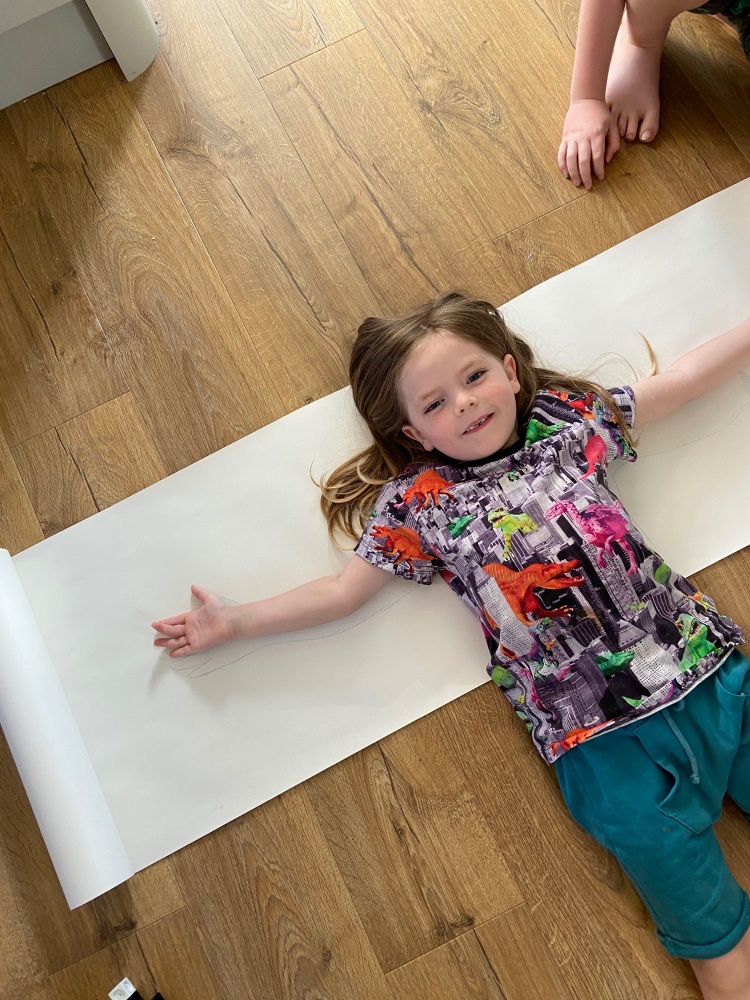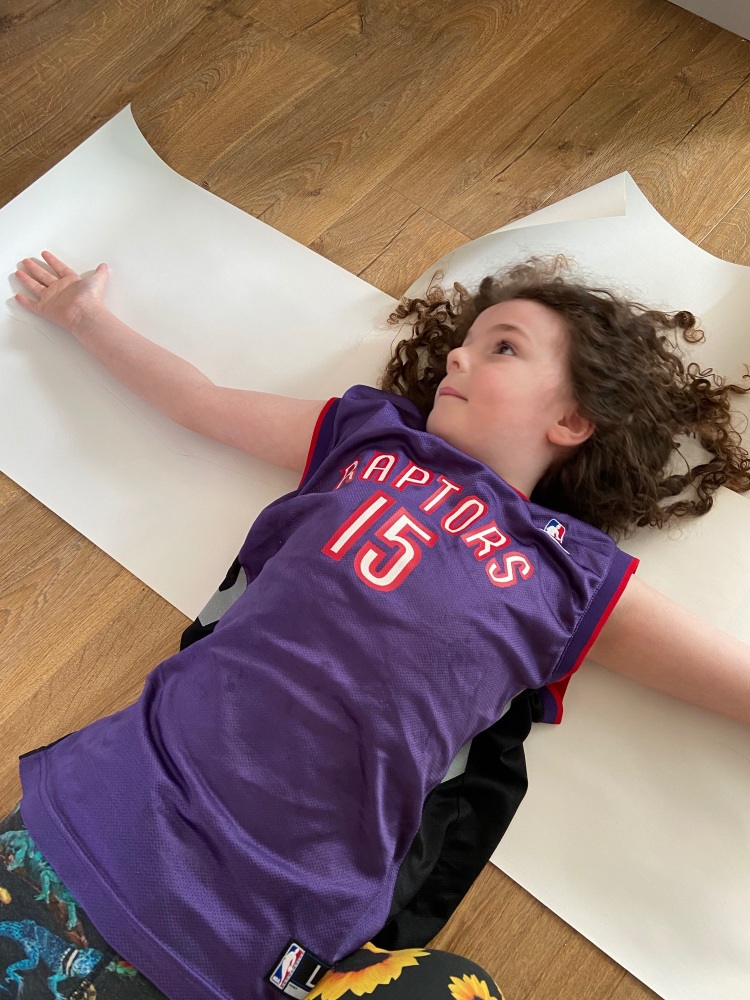 Now you have your basic outline you can go over the lines a bit thicker and add in your head and hair, you can also add in any details like clothes and face.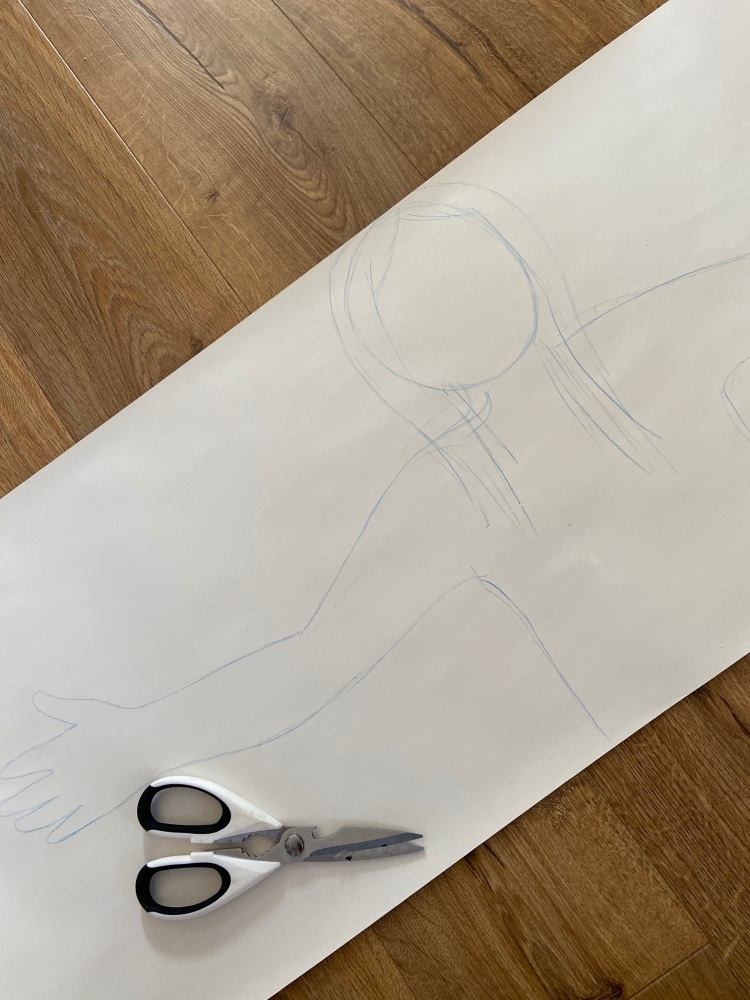 At this point we cut ours out so that we could use them as a template to make another one as we are sending to two sets of grandparents, but if you are only making one you could leave the cutting out until after its painted.
Crack out the paint, this is a great self portrait project, getting the kids to pick the colours and to paint themselves. Once everything is painted and dry you can either use black paint or a black marker to add in any details and do any outlines.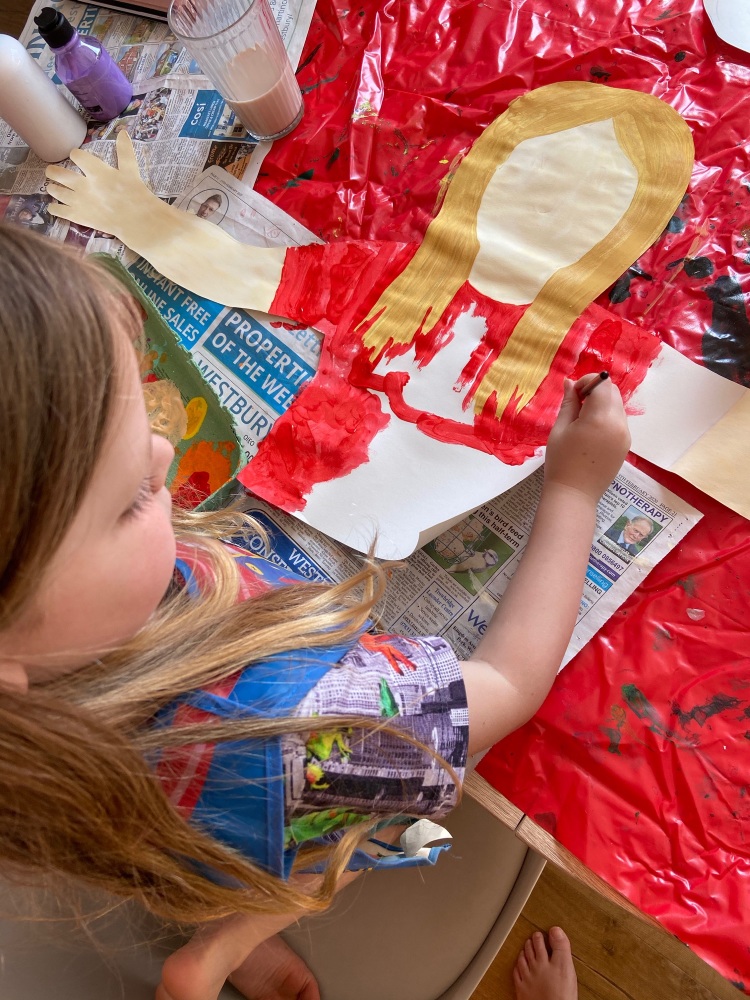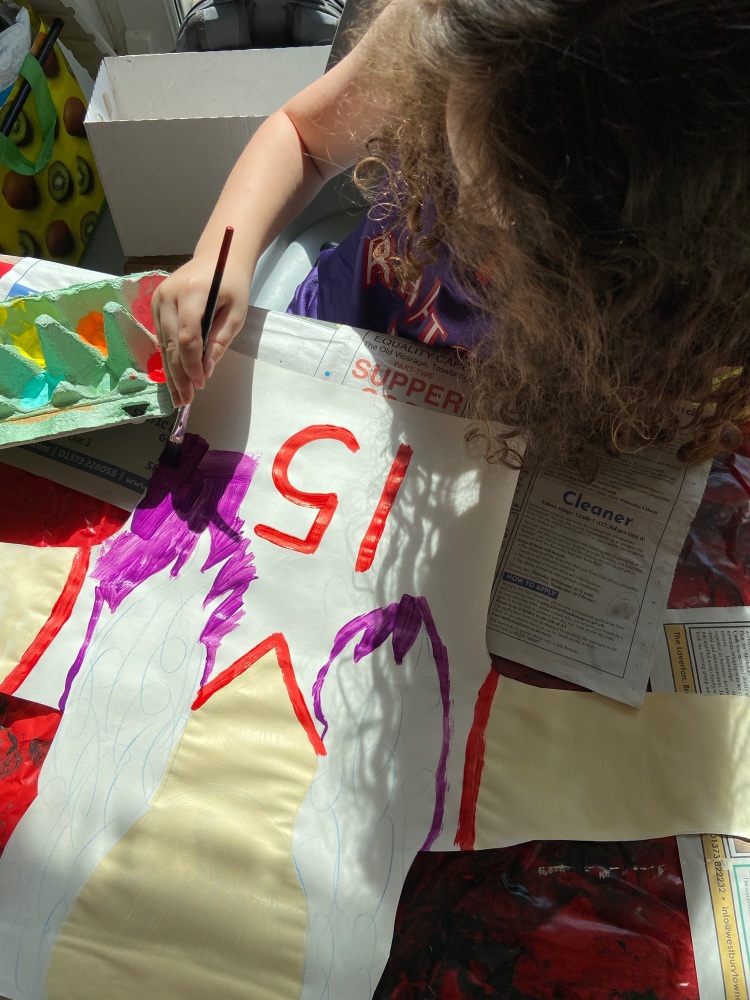 If you havent already cut out your hug then do it now.
And thats it, thats your hug finsihed, add the poem or print it out and then send it to the person that you know needs a big hug right now.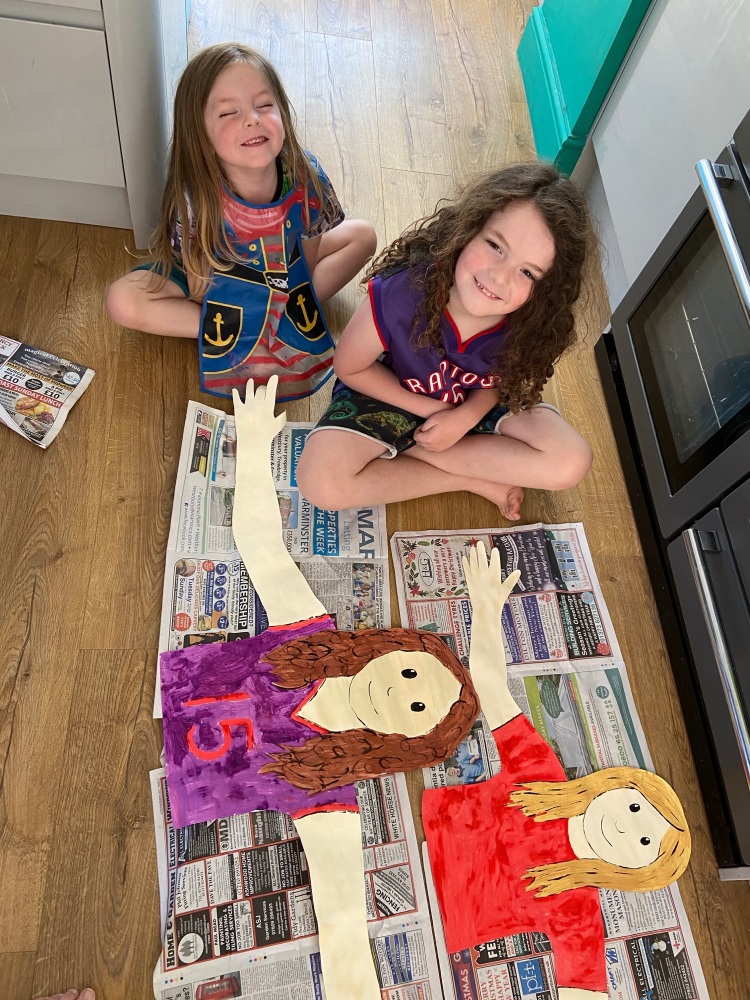 Stay Safe everyone, we can get through this.