Working with Wildlife - An Interview with Kate on Conservation
Posted on
An interview with.....
This is a new series of blogs, of interviews with some wonderful people who work within the animal industry, from zoo keepers, to museum curators and everything in between and those that are on the path to working in these positions too. Be inspired for a future where you can combine your love of animals with your day job. I hope you enjoy these interviews, that you can learn something from them and they can inspire you.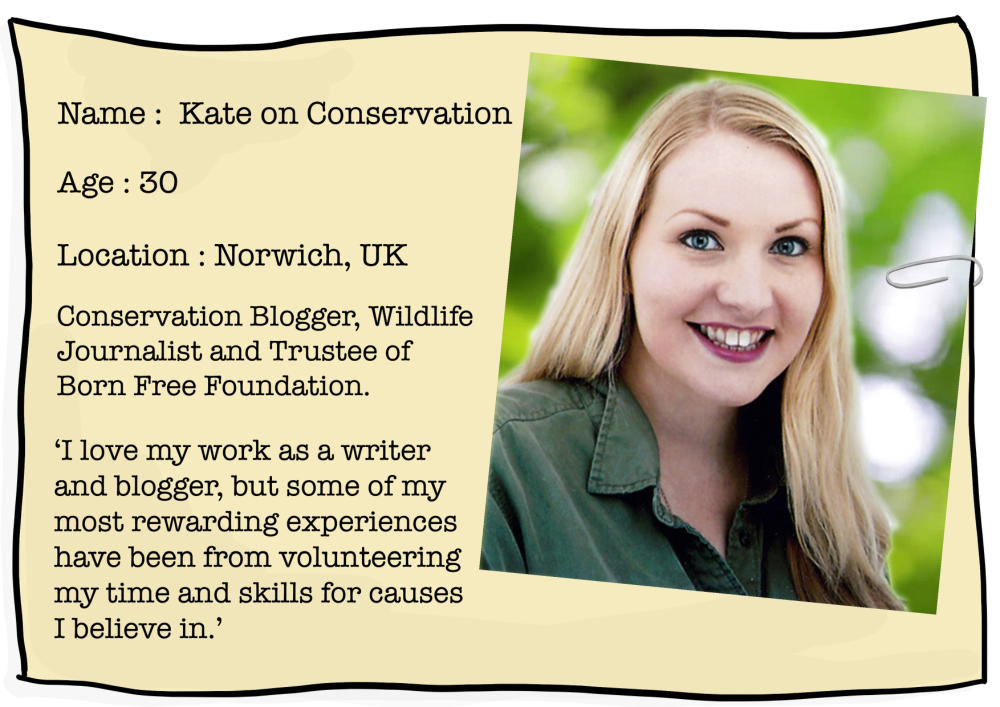 Now let me introduce you to Kate....
Name
Kate on Conservation
Age
30
Location
Norwich, UK
What do you do?
Conservation blogger and wildlife journalist. I'm also a trustee of the charity Born Free Foundation.
How did you get into it?
I've always loved animals, for as long as I can remember, but growing up I didn't know how I could combine my passion for wildlife and my interest in writing. I didn't want to become a vet as I struggle to see animals in pain, and I didn't want to be a zoo keeper, as I feel equally as affected by animals in captivity -- at that time I knew about very few other jobs that involved working with animals, so I didn't think there was a job out there for me in conservation. I saw writing as a separate career path. I trained in journalism and found a love of working in magazines. Through hardwork, meeting lots of people and following opportunities, I managed to make both those paths cross, and ended up working for National Geographic Kids magazine.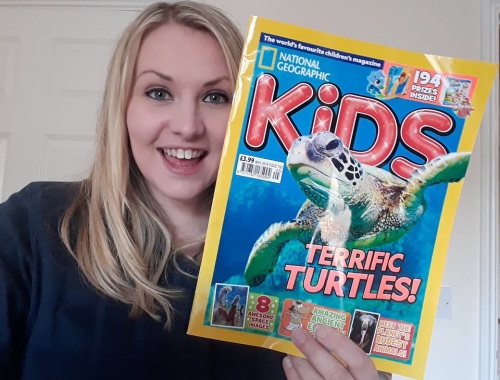 What made you want to do what you do?
I'm a natural storyteller, and once I started working in news and journalism, I realised I could use those skills to tell stories about what's happening in the natural world; to hopefully inspire positive action and change. A world opened up to me where I understood that, historically, we're in a time where we need as many people as possible to hear about the threats that global wildlife are facing, to care about those threats, and to join the side that's going to help.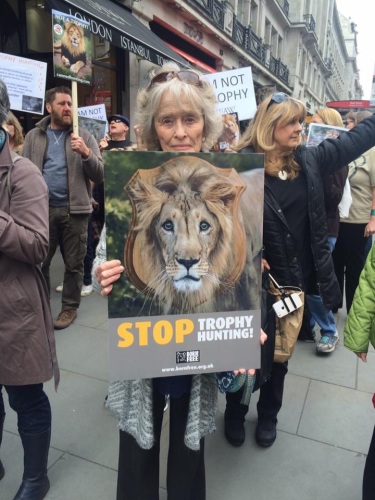 What does it involve?
Researching, interviewing and writing. There are quite a few technical and computer skills that you must learn and use to make a blog successful, but at the heart of it; it's finding (or making) interesting stories and building an audience to receive those stories. Working for a magazine, there's a lot of working with different organisations who will get in touch with stories, interview opportunities or events and fundraisers to promote -- occasionally you will have the chance to go out in the field or on press trips to gather stories. There's always a brilliant team around you of photographers, designers, editors, etc. who help to bring your words to life.
Did you need and particular qualifications?
I have a degree in English Language and Journalism; and that was vitally important to my roles at Discovery and National Geographic. Having a good working knowledge of wildlife and the environmental sector is important, but a degree in those fields is not essential in most journalism roles.
Any tips for a young person that wants to do what you do?
Practice writing as often as possible -- starting a blog is a good way to do this. Get as much work experience as you can (unfortunately this often means working for free when you're starting out), and read as much as you can. If you know what's current and newsworthy in the wildlife and environment sector, and you understand the kinds of stories that magazines or websites that you read publish, you're in a better position to make a story pitch to them.
What's the best part of what you do?
Seeing conservation efforts on location; and hearing about the incredible work that's going on in the world -- it makes a change from lots of scary statistics and sad photos of plastic pollution on beaches, etc. There are some wonderful and inspiring people out there doing great things, and that gives me lots of hope. I hope that by sharing their stories, I can inspire others to take action too.
What's your favourite animal?
It's so hard to choose, but have a particular affection for big cats, great apes and elephants.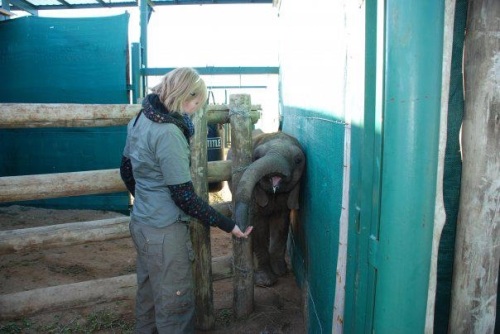 What was the first animal that you fell in love with?
Two lions, named Raffi and Anthea - I adopted them through Born Free as a young child, and told their story at Show and Tell at school. When I first heard of them, they were at Born Free's sanctuary in Kent, and I hoped I might visit them one day. They actually became Born Free Foundation's first big cats re-located to the natural sanctuary at Shamwari Game Reserve, in South Africa -- their ancestral home. I did eventually make it to Shamwari many years later, but sadly they were no longer with us then. But they are the animals that first made me want to see these exotic creatures, and others like them, returned to their homeland.
What do you like to do in your spare time?
I love nature walks with my husband and 2 children; everything is so new and exciting to my young children, and it gives me a greater appreciation and fresh perspective on every little thing we come across.
If you weren't doing what you do now what else would you love to do?
I love to work out on the game reserve I volunteered at during my gap year; some of my happiest memories are from my days at Shamwari Game Reserve in South Africa.
Who inspires you?
I've always been inspired by Virginia McKenna's passion and empathy for animals as individuals; and Dr Jane Goodall for revolutionising the way we see and study animals; and her Roots and Shoots youth projects, which so many young people to nature.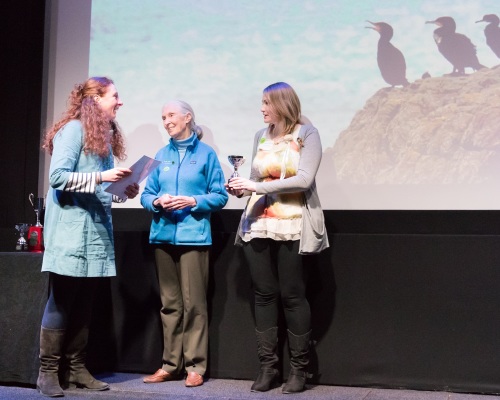 Is there anything else you would like to tell us about?
The positive impacts of giving back. I love my work as a writer and blogger, but some of my most rewarding experiences have been from volunteering my time and skills for causes I believe in; from volunteering with Born Free in South Africa to helping to promote the launch of vEcotours conservation VR apps and supporting the ELAFI Animal Welfare Awards -- there are lots of different ways to offer help and support to charities and conservation organisations who need it. I give a lot of time and attention to my role as a Trustee of Born Free, and it's entirely unpaid; but the benefits of doing that, and knowing how integral the trustees are to the charity's operations; comes with a great sense of purpose and responsibility.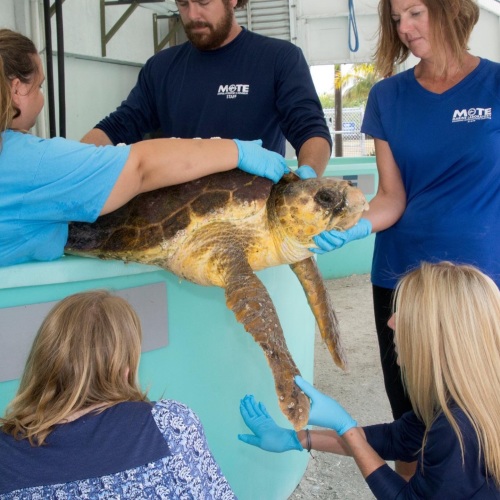 Where can people find you?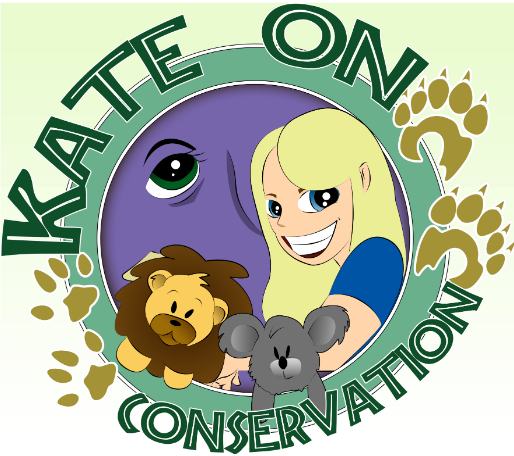 If you work within the wildlife industry and would like to be featured as part of this blog series please pop me an email to

[email protected]