Life after Lockdown - A Day at The Natural History Museum
Posted on
After over a year of lockdowns and staying at home, life here in the Uk has slowly been taking steps back to normality. One of the big things that me and the boys have missed is museum days and especially our favourite place, The Natural History Museum in London. So with normality on the horizon and places opening back up I decided to get us along to the museum for a day out and finally see the Fantastic Beasts exhibition that I have been extremely excited about for what feels like forever.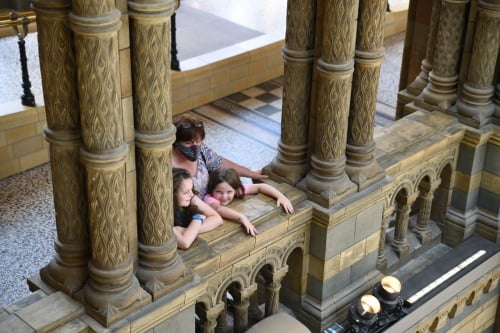 Obviously we arent completely back to normal yet though so there are a few changes to a day at the museum from what you might be used to. Firstly you need to pre book for your visit, its easy enough to do and its free, you just need to head to www select the day and time you would like to go and book for your whole group. (Since we visited things have opened up even more, and guidelines and requirements are changing all the time, so I would always suggest checking their website before you go to make sure you know what you need to do before your visit). You also need to book time slots for any special exhibitions that you are hoping to see, again this is done on the website. If you are a member of the museum then these exhibitions are free, but if not you will need to pay. I honestly can't recommend membership enough, you dont need to do many exhibitions to make the cost worth while, and it also gives you access without cueing and access to the annings lounge. We live a couple of hours from London so don't visit as much as some and we still get great value from it. And of course the membership fee goes towards everything we love about the museum.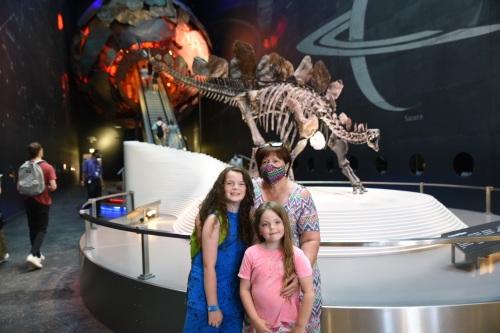 Once you have booked everything you want to do then its just a case of getting excited for your trip. On the day you need to arrive within your time slot (if you miss it and they are busy you may need to rebook) and head to one of the entrances with your ticket. You will be greeted by museum staff and your visit will begin. One big benefit to the new measures in the museum for safety is that its no where near as busy as it can be, there are a lot less people around which makes for a much more comfortable experience.
So we arrived at the museum, cutting it very close for our entrance time as we had a few problems parking (our just park space was in a car park where the entrance was blocked off) but we made it and headed straight to the fantastic beasts exhibition. The kids were given activity books to write on as they explored the exhibition and with that we entered where the wizarding world meets the real world, and honestly it was everything I had hoped for.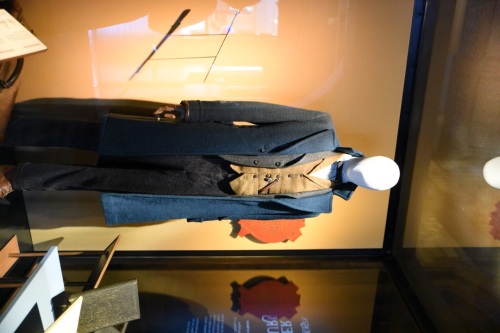 As you enter the exhibit you are first greeted by Newt Scamanders outfit from the Fantastic Beasts and where to find them movie with an explanation of what Newt does. The whole exhibit features exerts from Fantastic Beasts connecting myth to reality showing what real animals may have inspired the animals we hear about in myths and legends from around the world and in fiction.
They have also brilliantly matched the plight of the animals from the wizarding world to that of the animals that are currently endangered in the real world. Parallels are drawn between these amazing mythical beasts being used in wizards spells and potions to some of our own amazing animals being killed for use in traditional medicines and because they are believed to bring good health.
The exhibit is set up to be reallly hands on (they have hand sanitizer throughout) with lots of bits for the kids to try out and get involved with. We particularly loved listening to the mermaid sounds with the animals that might really have been mistaken for mermaids and the sea monster map where you need to use your telescope (your hands make a great one) to find all the sea monsters, then you use the sliding bar to discover what real animals might have been mistaken for these monsters.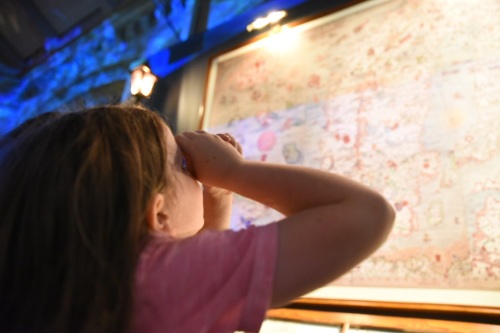 The exhibit does a brilliant job of balancing the real with the mystical. There is just enough magic and mystery to make it super fun, mixed with plenty of real life i for making it incredibly educational and insightful. We all left very excited after seeing lots of the amazing animals that I feature across my range and feeling like the exhibit will bring their existence to more peoples attention and will help to make more people aware of what we need to do to protect them for the future.... just like Newt does for his mystical creatures.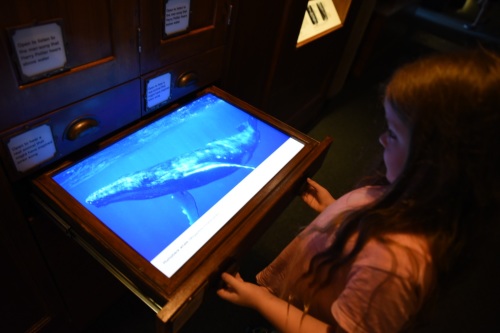 Obviously we finished the exhibit with a walk through the gift shop, and added another magnet to our collection.
After all that excitement it was time for a lunch break. We had lunch in the annings rooms before going for a little walk around the museums main halls. My favourite area of the museum ever since I was small has always been the mammals hall with the blue whale model and now apparently it is Fexters too, so he asked if we could spend some time there. It doesn't seem to matter how many times we visit, or how many times we look at the displays it always feels as wonderful as the first time and we discover something we haven't spotted before.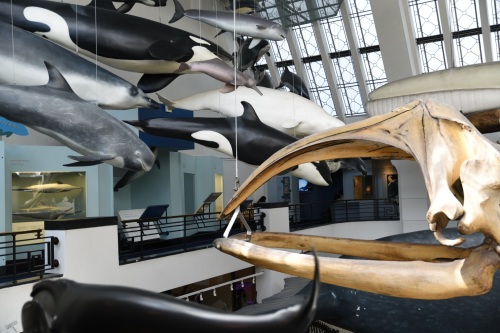 Once we'd finished there we headed to our last booked exhibition for the day, always a favourite, the Wildlife Photographer of the year. As usual this display did not disappoint. Full of amazing photos capturing usually unseen moments from the animal kingdom. Some funny, some beautiful, and some incredibly sad. We had plenty of tears as we looked at those photos that had captured so much pain and destruction of our natural world. Dexter particularly struggled with that section this time, but insisted on looking at every one and reading what they were all about. The Wildlife Photographer exhibit will always be a favourite for us (I collect the book produced every year) its inspiring as well as beautiful and thought provoking.
After that emotional rollercoaster we treated ourselves to a drink in the main cafe before a walk through a few more halls just in time for the museum to be closing for the day and it being time for us to head home.
We left the museum, tired but happy. Another day full of memories made, lots of things discovered and learnt about and another adventure to be remembered,
We just won't talk about getting back to the car and discovering we had parked in the wrong space......
Just a note : I have previously worked with the Natural History Museum to write blog posts or produce social media posts for different events, in exchange I have received free tickets to exhibitions and a family membership. I have never been told what to say or asked to share anything but my actual opinion and experiences. I write about the NHM a lot as its a place that we as a family genuinely love.